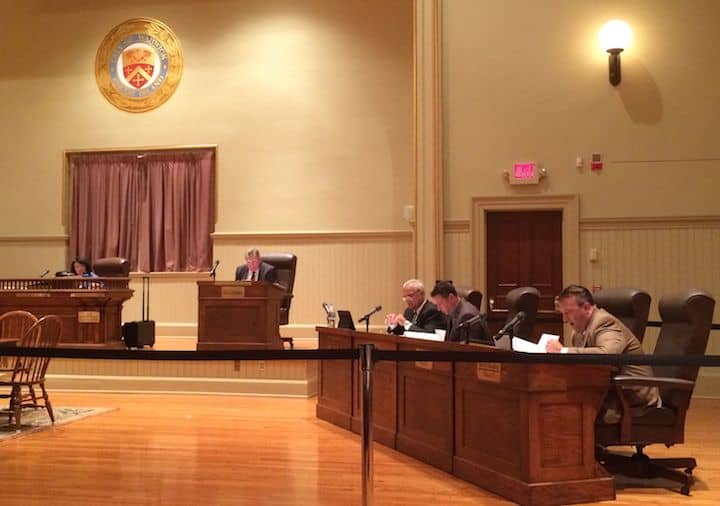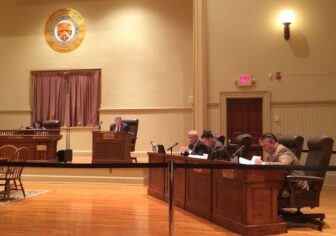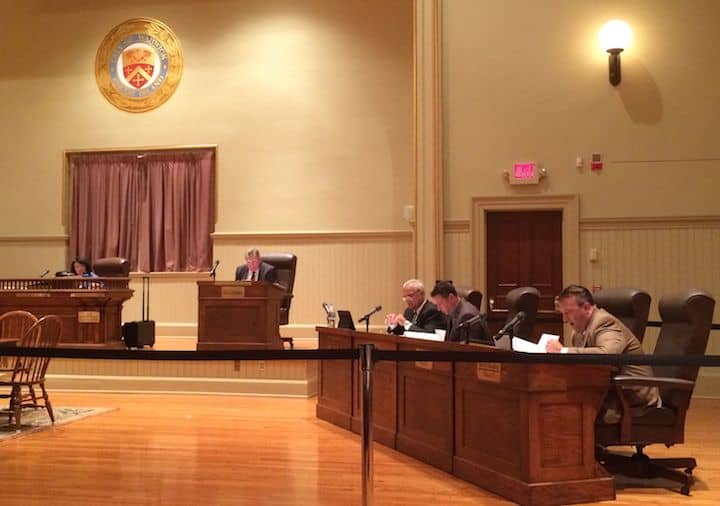 Warwick, RI – Councilman Edgar Ladouceur hopes flaws in the $5 million paving bond the Warwick City Council granted first passage to Monday will make his resolution to spend $1.25 million on roads this year an attractive alternative.
The $5 million bond passed 5 to 2, with Ladouceur and Councilman Joseph Solomon voting against. Both councilmen and Councilman Steve Merolla detailed the faults of the bond, something of  a consolation prize for councilors and voters whose efforts to amend the city budget to boost this year's paving funds were undone by a a series of successful vetoes by Mayor Scott Avedisian – the first veto of a Warwick budget in 10 years.
The bond can't be put on the ballot till 2016, which means it won't be acted on till July of 2017.
During that time, the buying power of the $5 million will be eaten away by inflation.
The asphalt will only last 10 years, and the bond will last longer than that.
During the budget hearings in June, Councilman Joseph Gallucci suggested the city should issue the $5 million bond for the work in lieu of the annual $450,000 budgeted for the task. After the hearings, Avedisian, who had voiced concern that long-term paving bonds are not cost-effective, offered his support for the bond following positive news from Standard & Poor's about the city's bond rating.
"I don't see this as a panacea for the woes of the city of Warwick," said Council member Camile Vella-Wilkinson.
"It's just a shame that on such an obvious issue, that we can't see eye to eye with the administration," said Councilman Steve Merolla, who also said that while the bond was meaningless and merely symbolic, it was the best they could do, for now.
Instead, Ladouceur's resolution, submitted last week and due on the City Council docket during the next meeting, would ask Avedisian to take money from what the councilor said are over-budgeted items to collect $1.25 million for paving funding this year.
Ladouceur said the over-budgeted items are the same ones he and his fellow council members attempted to cut from the budget, which Avedisian vetoed during the budget hearings, including $800,000 for a $1,000 one-time, non-recurring payment to all full-time employees in lieu of pay increases and $607,931 from healthcare.
Ladouceur said the flaws in the $5 million bond pointed out during the evening ought to generate support for his $1.25 million resolution.
"I would hope so," Ladouceur said.