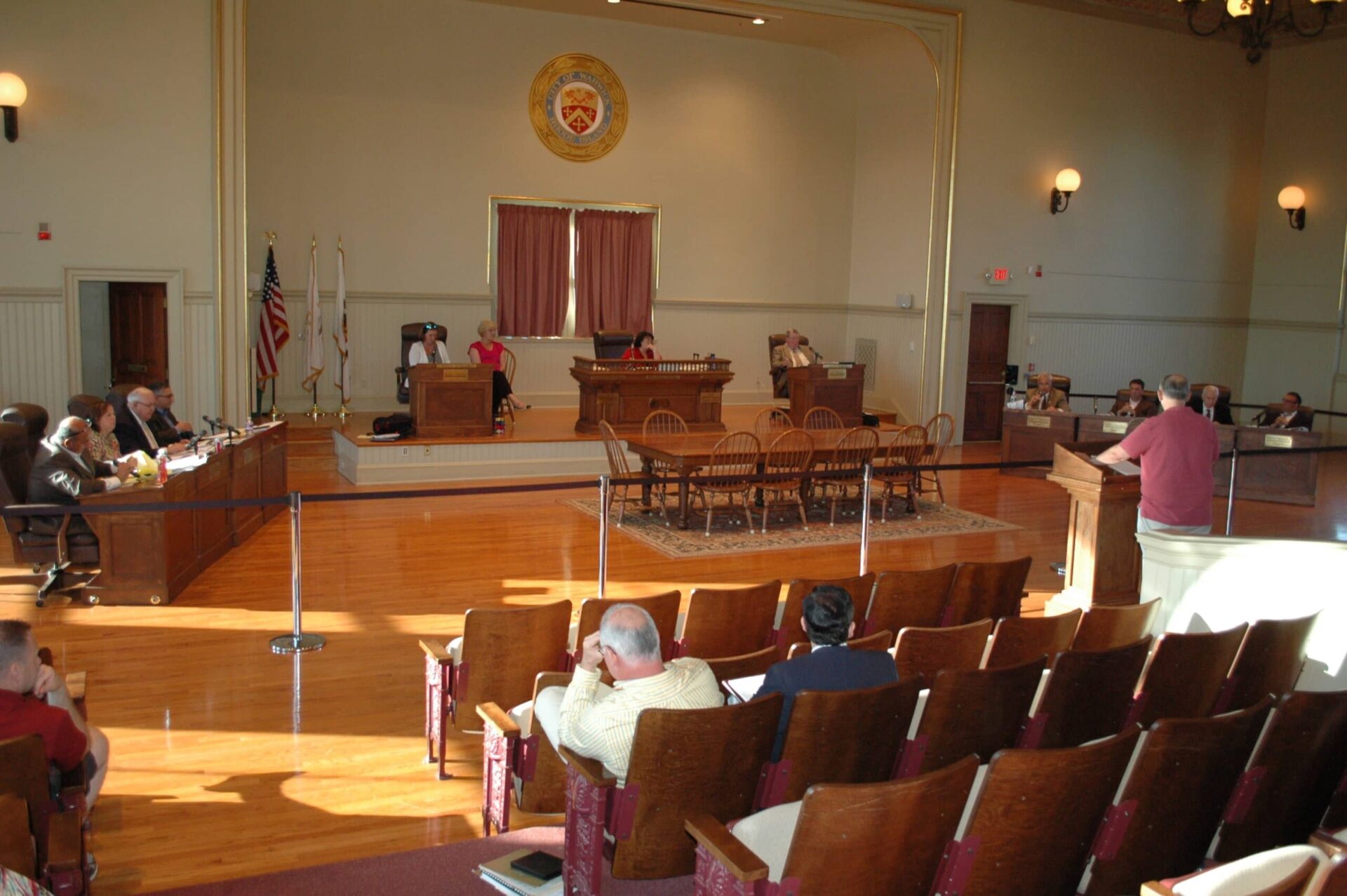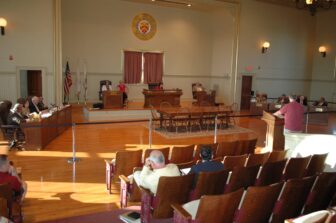 Warwick's City Council shuffled the deck on Mayor Scott Avedisian's proposed $288 million budget Monday at City Hall, moving $997,929.31, most of it from healthcare, to boost paving funds and school spending.
Three councilors,  Steve Merolla, Steven Colantuono, and President Donna Travis voted against the amended budget, the latter two expressing concern over the $607,931 taken out of healthcare.
"So now we don't really have the amount that healthcare costs for each person…" said Colantuono.
Colantuono said he was also concerned about $75,000 cut from the Planning Department's salary budget, which he said will mean laying off an employee from that department. That amendment passed 7-2 with Colantuono and Councilor James Donovan voting against.
Travis was also concerned about the healthcare cuts. "What happens if we're short?" she asked.
Avedisian's Chief of Staff Mark Carruolo had an answer.
"The cut to healthcare is going to result in under-funding of healthcare this year," he said. The cut passed 8-1, with Colantuono voting against.
The council also voted 9-0 to nix Avedisian's proposed $800,000 for a $1,000 one-time, non-recurring payment to all full-time employees in lieu of pay increases, returning the funds to the rainy day fund.
Road paving received an additional $597,929.31, passing 9-0, bringing that line item to $1,047,929.31. "It's not a huge sum but it's a step in the right direction," said Councilman Joseph Solomon. On Thursday, councilors criticized Avedisian's proposed $450,000 for paving as too small to keep up with repairs needed to the city's 500 miles of roads.
Councilman Joseph Gallucci repeated his support for a bond to pave all the city's roads at once. Councilman Edgar Ladouceur suggested repaving roads with $1 million each year would save the city from bonds that will outlast the repairs. The concern echoed one Avedisian mentioned Thursday.
The Council also added $400,000 to the proposed $158,472,256 school budget, bringing it up to $158,872,256. Though Councilors acknowledged they had no authority to control how the school department spends the money, they alternated between complaints, pleas and demands that the department spend the extra funds on students.
Solomon said he hoped the money would be spent directly on programs and learning materials. Travis expressed a lack of confidence that school officials would use the funding responsibly.
"They put themselves before the children," Travis said.
The extra $400,000 for schools passed unanimously.
The budget leaves the residential rate unchanged from Avedisian's proposed $20.02 per $1,000 value, adding $43.85 to the bill of the average home, valued at $190,647. Under the approved budget, the commercial and personal property rates would rise to $30.03 and $40.04, respectively.
The motor vehicle exemption will stay at $2,000, and the rate, $34.60 per $1,000 of assessed value, remains the same as last year.
There were another five successful amendments. The remaining changes were:
Eliminate $20,000 for a raise for a systems analyst at city hall. (5-4) No: Colantuono, Donovan, Gallucci, Wilkinson.
Reduce professional services, legal, by $100,000.  (8-1) No: Colantuono.
Cut $15,000 from professional services, finance. (6-3) No: Travis, Gallucci, Wilkinson.
Cutting a $40,000 increase in the contingency account. (8-1) No: Travis
Cutting $40,000 from the service contracts line item. (9-0).