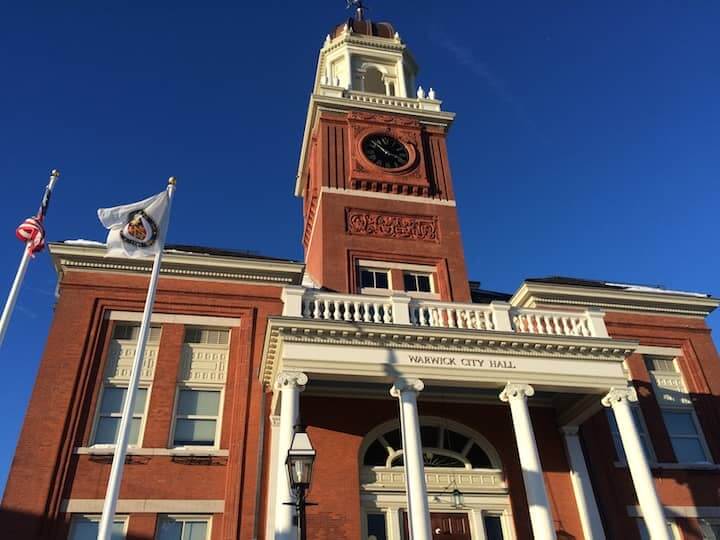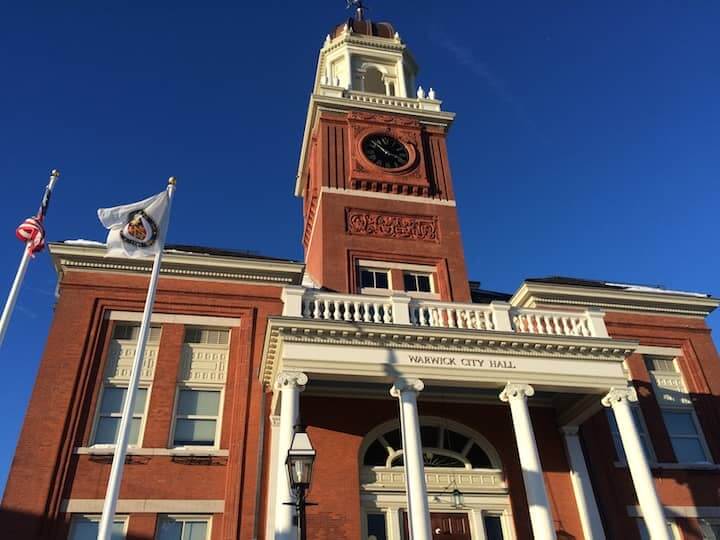 WARWICK, RI – During the new business segment of tonight's City Council meeting, the agenda holds resolutions seeking a $3.2 million bond to purchase street lights from National Grid and a $10.2 million road repair bond.
The street light bond resolution, sponsored by Council members Anthony Sinapi, Donna Travis, Tiimothy Howe, Steve McAllister and McElroy, would authorize a the $3.2 million to purchase the streetlights  convert the fixtures to LED technology, saving the city on energy and cost.
Last year, when Mayor Joseph Solomon announced competitive bids to replace streetlights with the more energy-efficient LED technology, a statement from his office noted LED lights provide equal or better illumination, use up to 70 percent less energy and can last for more than 50,000 hours and in some cases up to 100,000 hours without an effect on light quality.
The road bond resolution, also sponsored by Sinapi, Travis, Howe, McAllister and McElroy, would authorize the $10.2 million to finance the design, construction, repair, rehabilitation and improvement of streets and sidewalks in the city, including, but not limited to, paving, drainage, traffic control devices, safety improvements and landscaping.
Copies of the full agenda for the night, along with the full resolutions as well as bids and abatements to be reviewed, are embedded at the links below:
11-04-2019 Regular Buisness Meeting Agenda (1)
PCO-19-19 City Council Ordinance re_ Street lights
PCO-20-19 City Council Ordinance re_ Road Bonds-c
The Warwick City Council meets tonight, 7 p.m.:
Council Chambers
Warwick City Hall
3275 Post Road