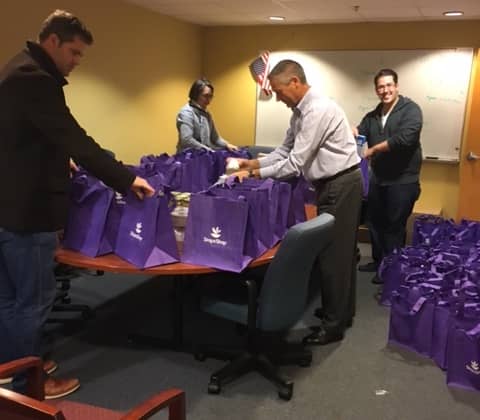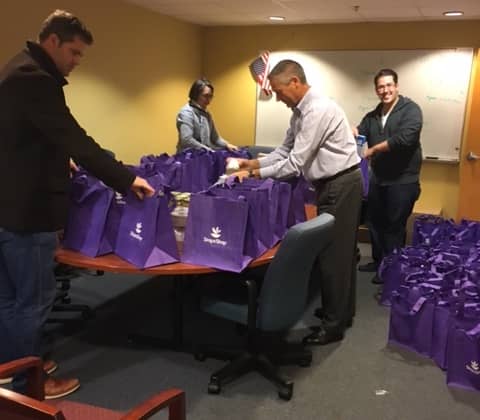 Warwick, RI — Stop & Shop grocers donated 250 turkeys and the traditional sides to ensure Boys & Girls Clubs of Warwick families that struggle can still enjoy a conventional Thanksgiving despite financial stress.
Grocers from Stop and Shop generously donate turkeys to the cause each year, said Eleanor Acton, Program Director for the Boys and Girls Clubs of Warwick.
Bagging the sides takes some teamwork, including the help of BGCW Board member Tip Fairchild and volunteers from Coastway Community Bank, Kathy Goulding, Steve Gibbons and David Shepard, who performed the work at the Clubs' 42 Frederick St. location.
Randy Shatz, BGCW Board president John Delemontex and BGCW staff delivered the donation to the Clubs.