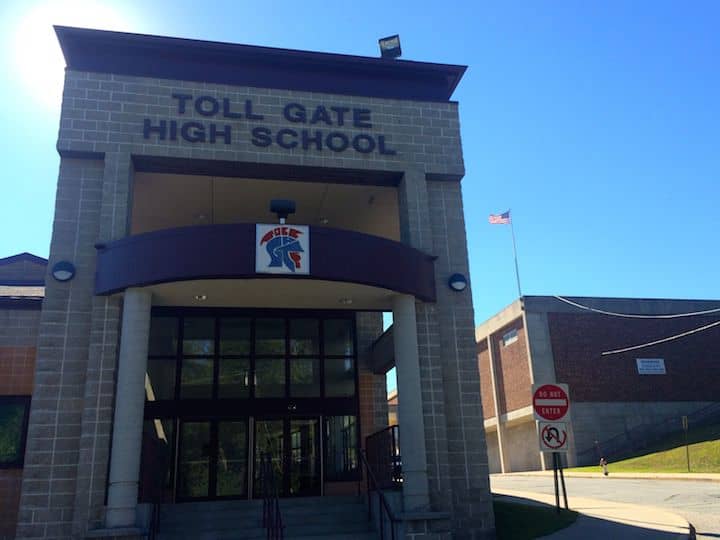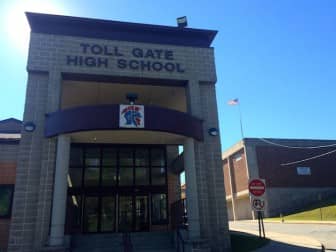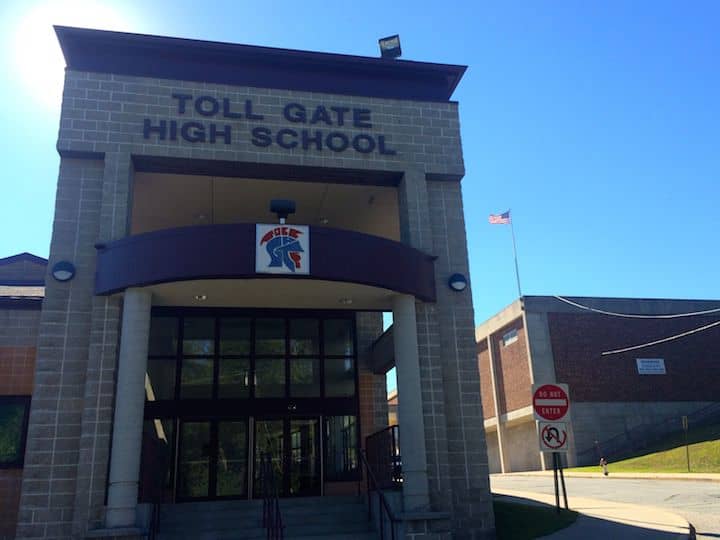 EDITOR'S NOTE: This story has been updated with revised budget figures following a May 24 email query to and response from Warwick School Committee Chairman David Testa. The School Committee's originally reported budget figure reported during their live-streamed meeting was lower than the actual number. This story and its headline have been updated with the new figure, provided by Testa.
WARWICK, RI – The School Committee passed a $187.3 million FY24 Warwick Schools budget Thursday at Toll Gate High auditorium after approving $1,953,560 in reductions to Superintendent Lynn Dambruch's proposed budget.
In addition, another $1.25 million will be put into "breakage," at School Committee Chairman David Testa's suggestion. After the meeting, Testa explained the term.
""It's anticipated savings from the difference between your cost of a retiring staff and replacement staff (mostly calculated on teacher retirements)," Testa wrote when asked to define the term Thursday night.
"With all due respect to all these teachers who should have been able to retire years ago and couldn't, there's a big contingent of them (approaching retirement)," Chairman David Testa explained during the final minutes of the meeting.
Testa proposed cutting $1 million for salaries from the FY24 Warwick Schools budget for "anticipated wage increases which have not materialized." The committee unanimously approved the motion.
The committee also approved cutting the private pension line from $1.6 million to $1 million.
"I despise doing this," Testa said. "Last year we put in a $1.4 million. My understanding is the pension is 80 percent funded. I hate this. I truly do. But I know what we're going to face in about two and a half to three weeks. I don't think it's jeopardizing it. I think it's still healthy by anybody's objective measure."
In March, the Picozzi Administration backed a plan submitted by the city's actuary to fully fund the city's pension plans. The plan remains unrealized as of yet, dependent on the upcoming negotiations with the police and municipal unions.
Testa also proposed minor reductions in several other lines, including supplies and materials, custodial supplies, and the rent/lease of equipment vehicles.
Testa had proposed a reduction of $20,000 in rubbish disposal services but was told by Director of Facilities and Operations Kevin Oliver that was not feasible. Testa withdrew his motion after Oliver said tipping fees increase yearly as well as diesel costs.
However, the committee did approve an additional $600,000 for transportation. Vice-chairman Shawn Galligan made a motion to add 7 more buses for a total of 64. The vote was 3 – 1. Galligan, Leah Hazelwood, and Michelle Kirby Chapman voted yes, with Chairman David Testa the lone 'no vote. Karen Bachus, absent during Tuesday's meeting was also absent Thursday.
"We need to try something different here," Galligan said about the bussing budget.
"I would love to have 64 (buses)," Testa said. "I don't think (First Student) can provide us with 64 buses. I don't see it as realistic."
Galligan also proposed adding $30,000 to the athletic equipment line. The motion passed 3 to 1, with Testa opposed.
The budget hearing had been continued from Monday after Galligan led a vote to wait for information required by the board's policy. The Committee's next meeting is on Tuesday.
Galligan thanked the Warwick Schools Administration, noting they had been "helpful in getting the information required so that we can feel confident in each and every line item that we are voting on." On Tuesday, Galligan made a successful motion to continue the budget hearing until information required by School Committee policy on budget hearings was provided.
The next school committee meeting is Tuesday at 6 pm.
Documents from the most recent meeting are posted to the school department's Google Drive.