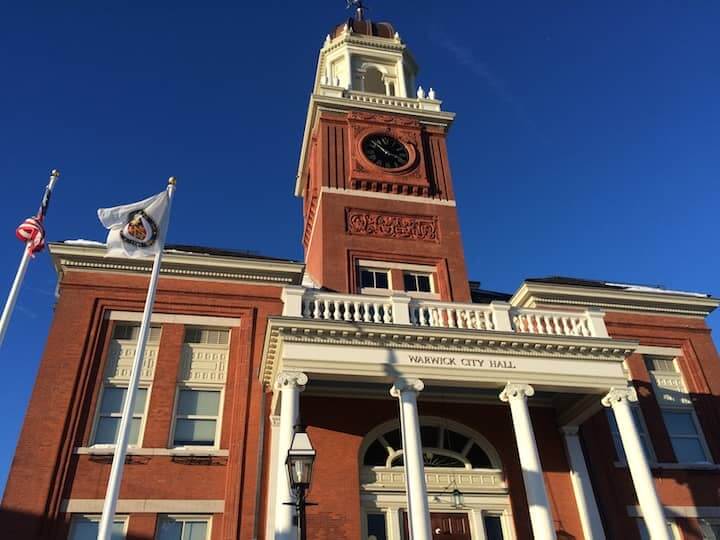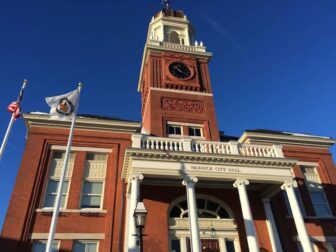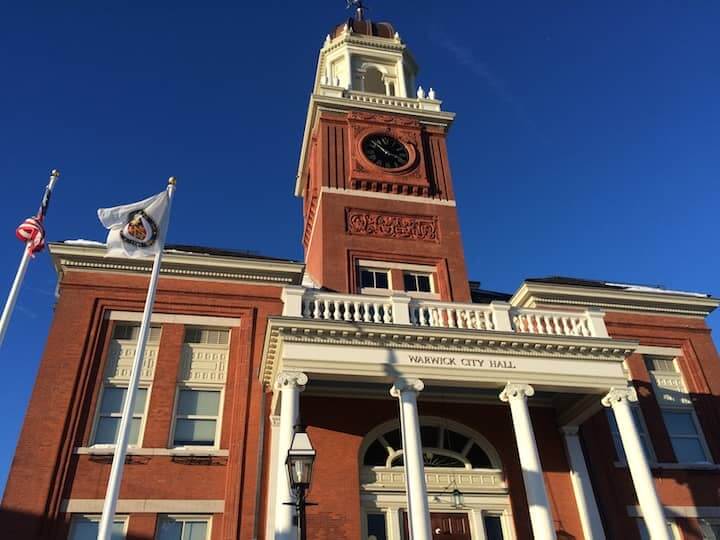 Warwick, RI – City Councillors passed Mayor Scott Avedisian's $294,048,252 FY16 budget Wednesday, cutting from several line items to add $1.337,000 to the $1 million paving budget, and $65,000 to professional services for an independent auditor.
Councillor Edward Ladouceur proposed the auditor position, which Councilman Steve Merolla noted was sorely needed in light of a late revelation of an $560,000 last year's budget failed to include in the police healthcare budget.
The money had not been budgeted to the line item last year, said Ernie Zmyslinski, city finance director. The oversight required the city to pay the contractually obligated funds, he said, using savings from other departments.
Councilman Joseph Solomon asked Zmyslinski how the oversight had happened.
"We're still endeavoring to determine that," Zmyslinski said.
"If there's someone to blame, I guess it's got to be me," said Warwick Chief of Staff William DePasquale.  He said the finance department had just discovered the problem Wednesday morning.
The evening began with Councillor Camille Vella-Wilkinson making successful amendments cutting $5,000 from finance administration for a raise, $35,000 from the O.T. Fire 1 account, $100,000 from the O.T. Fire 2 account and $18,000 from the temporary services account.
Vella-Wilkinson had hoped to add $7,500 of the funds into harbormaster's salaries in hopes of providing raises, but that amendment failed after fellow councillors pointed out that increasing that salary required a separate, legislative, action.
Vella-Wilkinson also attempted to set 100,000 aside for a pilot program to purchase Chromebooks and gift them to the School Department.
The effort failed twice, the second time after Warwick Schools Chief Budget Officer Anthony Ferrucci told councillors the gesture would only help them maintain the current pilot program, which they actually want to expand, as he explained at an earlier budget hearing.
Councilman Steven Colantuano proposed reducing the $200,000 budgeted for an OPEB trust study group, leaving $50,000. He said that while $200,000 was negligible compared to the $264 million OPEB liability, $50,000 was sufficient to secure expert advice on how best to tackle the problem.
Colantuano made three additional successful amendments, cutting a total of $505,000 from the budget, which he the successfully added to the paving budget with an additional amendment.
Councilman Joseph Solomon successfully amended the budget to add an extra $868,000 in additional cuts to the paving budget, bringing the total added funds to $1,373,000, leaving the total paving budget at $2,373,000.
Councillors passed the amended budget with seven votes, with Councilmen Ladouceur and Merolla dissenting.
The budget's bottom line was unchanged, leaving the tax rate increase as proposed at 69 cents, setting the residential tax rate at $20.75; commercial/industrial $31.13; and tangible personal property, $41.50.
The motor vehicle exemption, which was increased three years ago to $2,000  ($1,500 more than the $500 required by state law)  remains unchanged, as does the motor vehicle tax rate, which is $34.60 per $1,000 of assessed value.