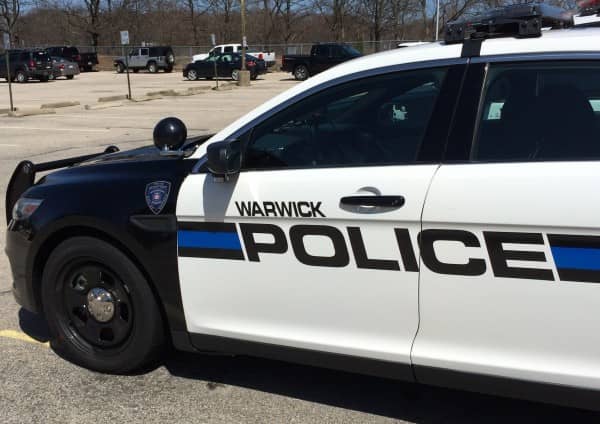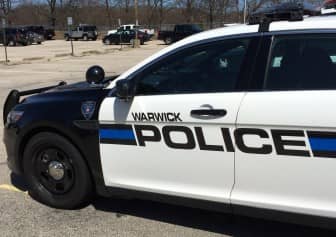 Warwick, RI — Several officers were called to Chuck E. Cheese on Bald Hill Road May 8 at 6:13 p.m. for a fight between two women over a third woman, who police arrested for punching the restaurant's manager.
When Officer Quentin Tavares got to the popular kid-friendly birthday destination, he spoke with the 39-year-old manager, who told him the fight broke out in the restroom at about 6 p.m. , the officer reported.
When he attempted to defuse the situation, one of the three women involved, later identified as Ebony Carson Hamilton, 22, of 137 Eldridge St., Providence, told him, "If you call the cops, I'm going to f**K you up," the manager said, according to Tavares's report.
The manager, whose customer service training likely did not account for allowing a physical fracas under the threat of violence, called police anyway. Hamilton attempted to follow through on her threat, and punched him in the face, connecting with his right lip, according to the report.
The manager said the three women continued fighting outside the establishment, where the other two women involved began physically fighting. He said the two women, later identified as Zshonelle Barrett,, 20, of 9 Redwing St., FL Apt. 2, Providence, and Jhomahis Angeles, 21, of 1957 Colfax St., Apt.3, Providence, were arguing over Hamilton.
Officer Vargas, who had interviewed trio, informed Tavares that the argument had begun because Barrett and Angeles had both dated Hamilton.
Hamilton denied striking the manager when Tavares asked about the assault, according to the report, but witnesses at the scene confirmed the manager's account.
One of the witnesses, a 42-year old father, said he was at the restaurant with his kids when he heard an argument break out in the hallway near the restrooms. He said he saw the manager attempt to break up the altercation, and then saw one of the three women with her hair cut in a near-flat top style, in a black shirt punch the manager.
Tavares arrested Hamilton on a charge of assault, and transported her to Warwick Police Headquarters for processing. Tavares was unable to determine which of the other two women was the aggressor in the other fight, so they were sent on their way.