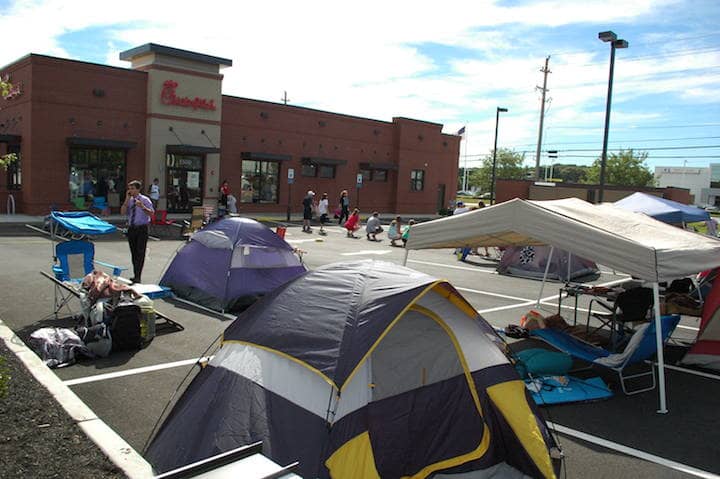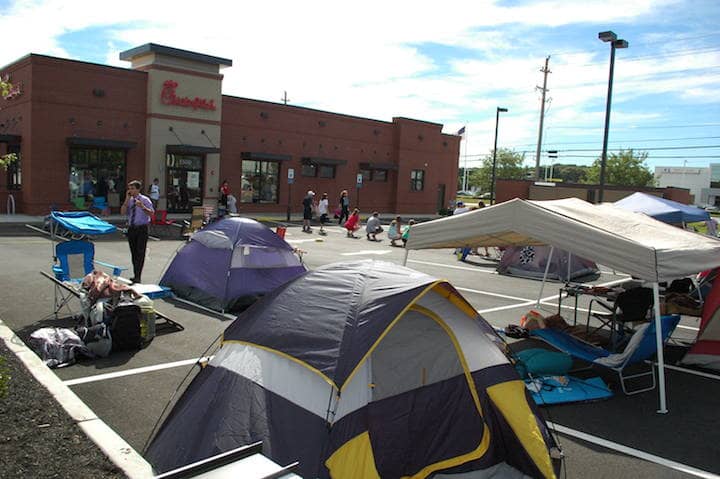 Campers stake out Chick-fil-A on Bald Hill Road Sept. 3.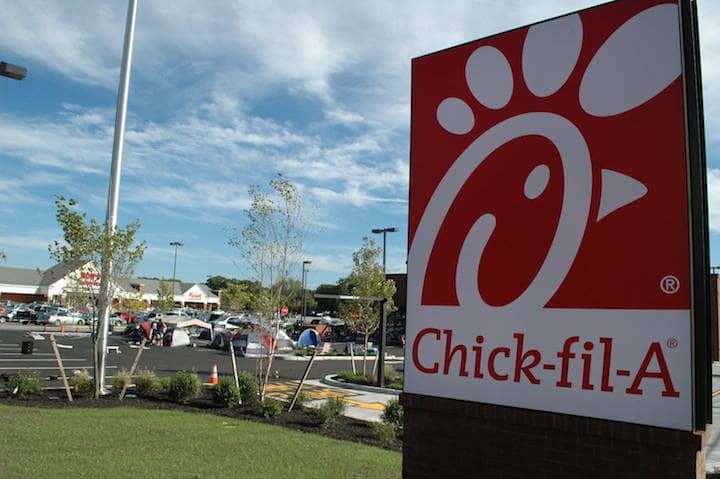 Atlanta, GA - based Chick-fil-A reports a potential data breach involving customer's credit cards. Most of the compromised accounts involved customers oustide New England.
Brad Booth, Heather Unterreiner, Jenna McCoombs, Rachel Nylin and Peter Lombari at Chick fil-A.
A group of employees get training Sept. 3 at Chick fil-A.
Jessi Miller of Warwick and Jeff Dart of Foxboro.