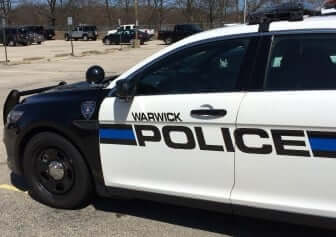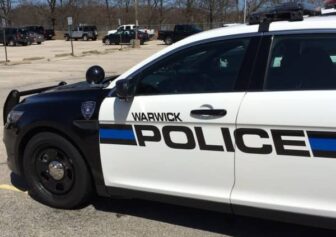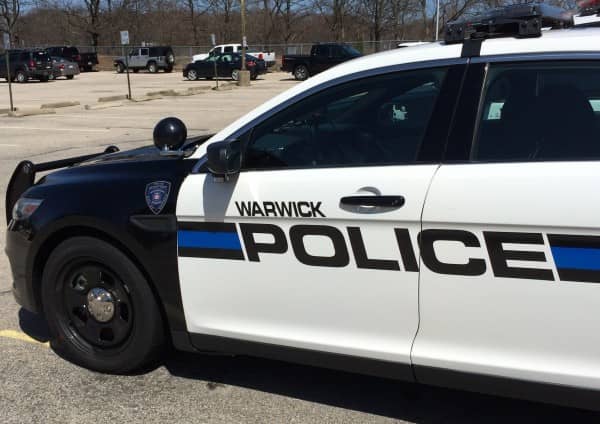 WARWICK, RI — A car thief walked into Conimicut Liquors, 1230 West Shore Road, March 16 at 9:19 p.m., asked about the bus schedule then left, driving away in a customer's car before Warwick Police stopped and arrested him, police report.
Officer Timothy Lipka responded to the owner of the car, a white 2008 Chevy Impala, who said he stepped outside the liquor store to find his car, which he'd left the keys inside, was missing, according to the officer's report.
A witness inside the store said that after the man, wearing a red and white hoodie with the red hood up, asked about the bus, he said, "I'll just hop in this car," before doing so and speeding away, taking a right toward Hoxsie.
After hearing the report, Lipka stationed himself on Rte. 95 North near exit 15 and spotted the Impala passing shortly after. Lipka followed the car and alerted his fellow officers, keeping sight of the Impala as he waited for assistance. The car took Exit 16 onto Elmwood Avenue toward Providence as Lipka followed.
As Lipka passed Redwing Street, he saw Warwick, Providence and and RI State Police cruisers catching up to him and used his lights to pull the Impala over. The driver of the Chevy slow-rolled at 15 mph, taking a left onto Carter Street before stopping at the cross of Bucklin Street, Lipka reported.
Lipka ordered the man out of the car and to walk backwards toward him, which the driver complied with, allowing Lipka to arrest and handcuff him. The officers searched the man, identified as William Leonard, 42, with no permanent address.
After being read his rights, Leonard told Lipka he had borrowed the car from friends, but could not tell the officer who that friend was. He also said that he took the car for love, according to Lipka's report. Leonard told Lipka that he is homeless and that he gets mail at Harrington Hall shelter, and that he is also a registered sex offender.
The Impala was returned to the owner.
Leonard was charged with one count of Driving Without Consent, a felony, and held at WPD Headquarters, 99 Veterans Memorial Drive, pending an appearance in Third District Court on the charges. He was arraigned, scheduled for an April 25 hearing, and released on $5,000 surety bail.