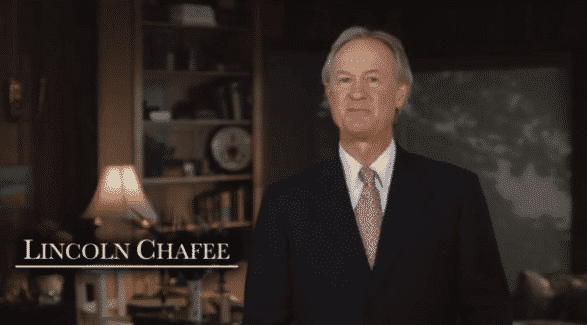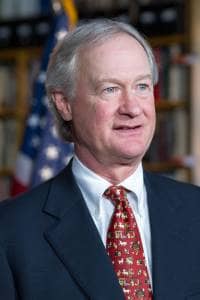 Warwick, RI – Warwick's Lincoln Chafee has a steep hill to climb in his bid to win the Democratic nomination for president, and tonight's first Democratic presidential debate gives him the opportunity to argue for his candidacy against his more popular opponents face-to-face for the first time.
The debate, sponsored by CNN and Facebook, starts at 8:30 p.m. at the Wynn hotel and casino in Las Vegas.
The debate will be Chafee's latest opportunity to expand the general public's knowledge of his campaign beyond the derisive treatment of his intent to get the nation to finally embrace the metric system, a practical, yet pedestrian, aspiration that's received unwarranted media attention.
More accurately, a check of Chafee's campaign website shows the former Warwick City Councilor, Warwick mayor, U.S. Senator, and R.I. Governor is concerned with more substantive issues:
Chafee supports raising the national minimum wage from $7.25 to $10.10 over the next three years, supporting a living wage while expressing deference to small business concerns.
Chafee is a rare figure of compromise on immigration reform. He was one of nine sponsors of the bi-partisan McCain-Kennedy bill (S.1033-Secure America and Orderly Immigration Act), the basis of the successful Comprehensive Immigration Reform Act of 2006.
Chafee disagrees with the US Supreme Court ruling in Citizens United ruling stating that money equals speech, allowing near-unlimited influence by the wealthy and corporations via campaign contributions. Rather than support a Constitutional amendment, Chafee pledges to appoint justices who will revisit and overturn the ruling.
Regardless of where one stands on any of those issues, they're a good deal more relevant and important to the average voter than whether the U.S. finally delivers on the 1970s-era prediction of conversion to the metric system.
But there is a quirky side to the former Governor, a man described in a profile by Phil Eil on Salon.com as possessed of a "heroic weirdness," who famously argued over referring to the state's annual Christmas decoration as a "Holiday Tree."
Maybe his polling figures, at 0.6 percent nationally according to number-crunching news site FiveThirtyEight.com, are the result of a preoccupation with Chafee's quirks rather than his substance as a candidate.
If that's the case, Chafee has a chance tonight to relate on relevant issues with fewer filters on his message. It will be interesting, and not just for those here in his hometown, to see how he uses that chance.