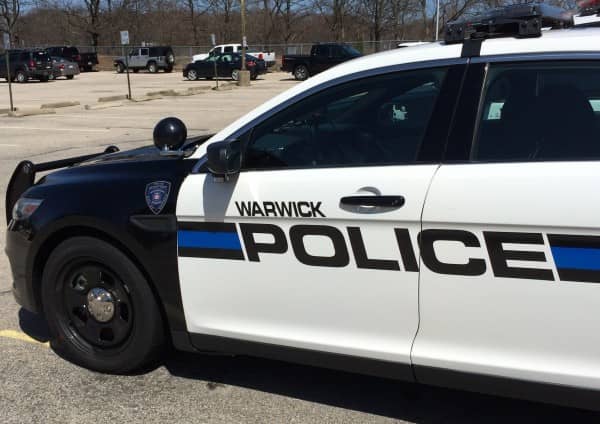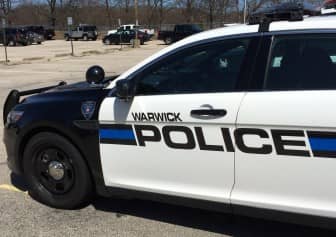 WARWICK, RI — Officer Matthew Caradimos was called to Stop and Shop on Greenwich Avenue June 6 at 6:27 p.m. for a reported drug deal in progress between the drivers of a silver RAV4 with Massachusetts plates and a black Jeep with Rhode Island plates, tracking the Bay State SUV onto Rte. 95 South, where he stopped and arrested the driver on a cocaine possession charge.
The cocaine was later revealed by testing to contain fentanyl, a powerful narcotic responsible for many overdoses, which health officials have warned is added into many illegal drugs. When people use drugs cut with fentanyl, they're often surprised by the much more powerful affect of the drug, causing them to overdose more easily, experts say.
Opioid Addiction Experts: 'Stay Connected,' with Family, Be Prepared with Narcan
Caradimos was traveling east on East Avenue as the caller reported following the RAV4 onto that street, and was able to follow the car onto Rte. 95 south shortly after Officer Ali Jaafar, alert for the vehicle, pulled it over for failing to use its turn signal. The two officers approached the SUV from opposite sides, Jaafar from the driver's side, Caradimos from the passenger's side, according to his report.
Caradimos identified the driver as Ryan Leclair, 30, of 182 Caroline Ave., Somerset, MA. Leclair said he was on his way to Narragansett to meet a friend, and had stopped in Warwick to get gas at a station on East Avenue, and then returned to the highway, Caradimos reported.
Caradimos asked if he had anything illegal in the car, to which the driver replied that he did not. He looked at his black leather wallet on the passenger's seat at that time. Jaafar continued to question him about possible drug use, and began an eye test. Leclair asked if he could step out of the car to tell the officer something, and when he did, said to Jaafar, "I have a little bit of coke on me," and said it was in his wallet.
Caradimos opened the wallet, finding a white, powdery substance in a clear plastic bag, and read Leclair his rights. The officer also asked him if it was a "fifty piece," a common term for a $50 bag of cocaine, usually about .05 grams of the drug, according to the officer's report.
Leclair replied that it was. Caradimos searched Leclaire and placed him in his cruiser, transporting him to Warwick Police Headquarters, 99 Veterans Memorial Drive. Leclair's SUV was towed by Scorpio Towing.
On the ride to the station, Leclair told Caradimos he has been using cocaine for about five years, and that he uses it when he goes out, and always buys it in fifty-dollar quantities. He said he didn't know the person who had sold the cocaine to him. Leclair was issued warnings for not wearing a seat belt and not using a turn signal, and also charged with possession of cocaine.
A test of the cocaine revealed that it was cut with fentanyl.