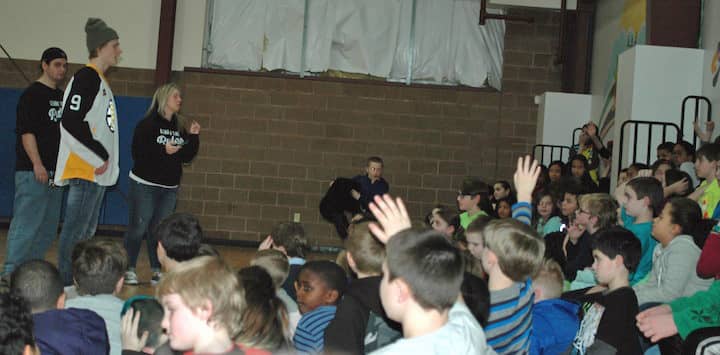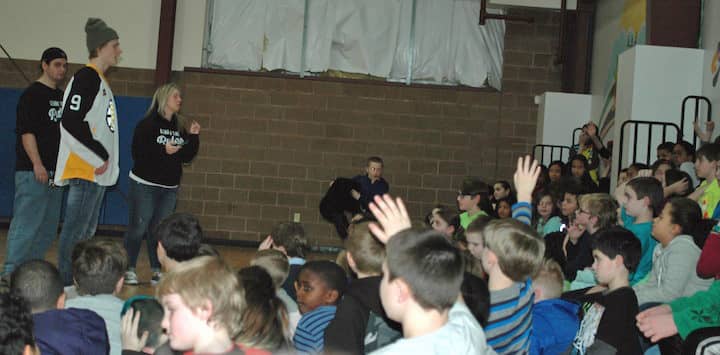 WARWICK, RI — Providence Bruins forward Danton Heinen visited the Oakland Beach Boys & Girls Club Thursday afternoon to answer questions and sign autographs for a gymnasium full of excited kids.
"Did you ever get in a fist fight?" asked Cadence Costa, a third grader.
"I don't but there are guys who do," Heinen told her.
"What's your favorite football team?" asked Elija Larney, also a third grader.
"I don't know. Do I have to say the Patriots?" Heinen replied, to the cheers of Elija and the rest of the crowd.
The question and answer session ended with the kids splitting up by grades to meet Heinen in person and get his autograph.