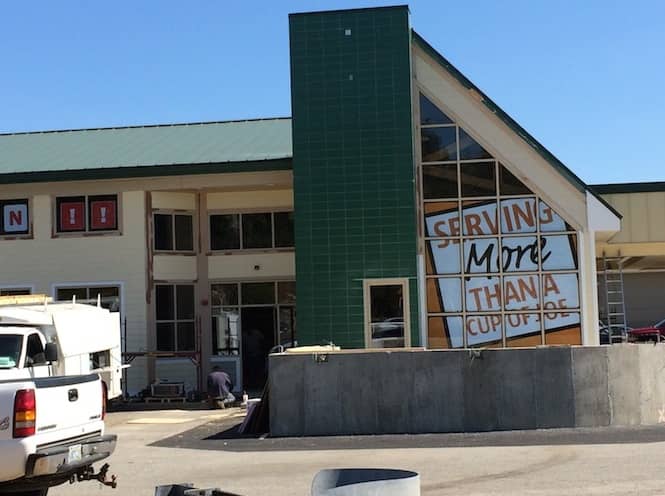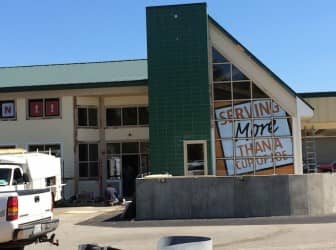 Warwick, RI – If the new Brewed Awakenings taking shape at the site of the old Land Rover dealership on Bald Hill Road seems bigger than the other locations you're familiar with, you're on to something.
The new Brewed Awakenings coffee and sandwich shop at 1346 Bald Hill Road is three times larger than any of the company's previous shops. The new spot will be 25,000 sq. ft. The chain's other four locations are about 8,000 sq. ft. , said owner Dave Levesque.
"So it's a much bigger location," he said.
That extra space will allow Levesque to offer customers some things they haven't seen at the Brewed Awakenings in Johnston, Cranston and Wakefield. The building will have a conference room inside, and two large outdoor seating areas.
During cold months, the outdoor seats will be warmed by heat lamps which can start producing heat within five seconds.
"So you can sit up there throughout the year," Levesque said.
The shop will employ about 40 people, about 10 of which will be full time. One of those jobs will be something else previous Brewed Awakenings haven't seen before: a pastry chef and food manager. That position will allow the shop to offer an expanded menu.
Levesque said the bigger location and new amenities are the next step in his plan for continuing expansion throughout Rhode Island.
"What we're trying to do is take a look at everything we're doing at Brewed Awakenings and how we can do it better," he said. The shop could be open for business sometime between the weeks of Oct. 6 and Oct. 13.
When it's done, the Bald Hill Road Brewed Awakenings will offer access to a lot of new customers who'll get to see the changes they're making.
"It's one of the busiest roads in all of Rhode Island," Levesque said.