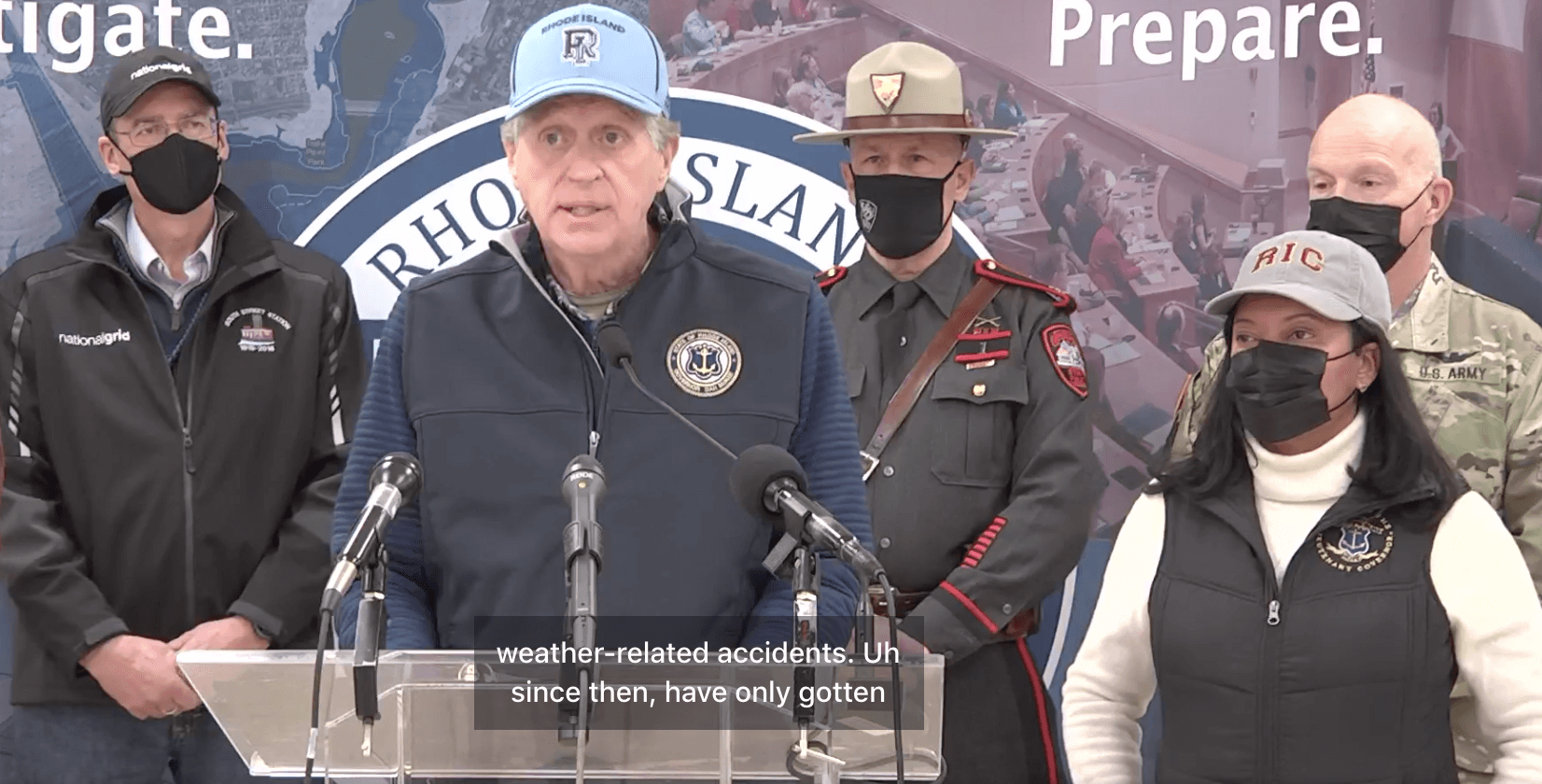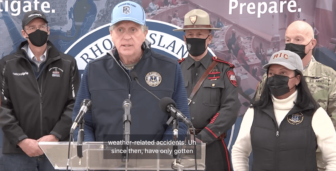 UPDATE: Gov. Dan McKee has extended the travel ban until midnight.
"Conditions are still severe and visibility is poor. I would like to thank Rhode Islanders for staying home and allowing us to clear the roads."
WARWICK, RI — "We haven't hard a storm like this in a long time," Mayor Frank Picozzi remarked shortly after shoveling his way through a two-foot snow drift into his house for a lunch break.
Warwick's afternoon during the storm as of 1:30 p.m. was largely spared power outages, according to National Grid's power outage map, as forecasted blizzard conditions continued.
"We are now seeing significant snowfall, and rapid accumulation," Gov. Dan McKee said during a 9:30 a.m. press conference updating Rhode Islanders about storm preparations. "We are experiencing snowfall between one and three inches an hour. Totally, between 18 and 24 inches by the time this is all said and done. As I mentioned yesterday, this is one of the top snowfalls in a 24-hour period in the history of the State of Rhode Island at this point in time."
The heaviest snowfall is expected between 10 a.m. and 4 p.m., McKee said. He reiterated advice, and his plea, for people to stay home during the storm. Between 11 p.m. and 2 a.m., he said, the RI State Police responded to 15 weather-related  accidents.
"Since then, conditions have only gotten worse. Don't put yourself in harm's way," McKee said.
McKee noted that while power outages are few, that could change as the storm continues through the night. So make sure you keep your phone and smart devices charged." He also reminded people to keep flashlights ready and nearby.
Lt. Gov. Sabina Matos reminded people in need of emergency shelter during the storm to call 211 for help. "Our 211 team is on the line ready to help. Call 211 if you need food, shelter, or other resources this weekend," United Way of RI tweeted ahead of the storm.
Col. James M. Manni of the RI State Police said most people seemed to be obeying the travel ban.
"I drove most parts of the state today, and I only saw a handful of vehicles," Manni said. He noted essential personnel are excepted from the ban.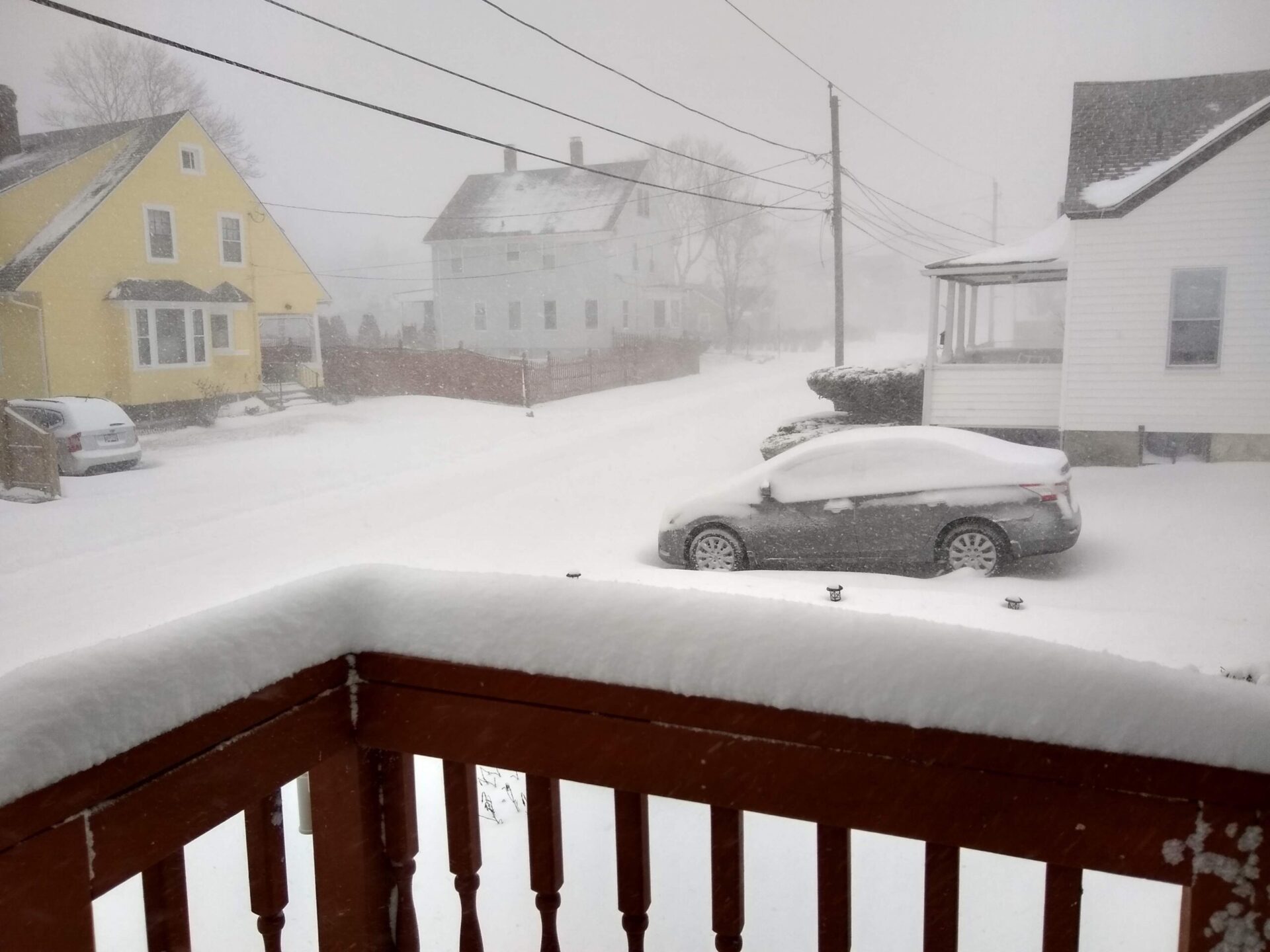 "Things are about to get a lot worse out there," said Peter Alviti, Jr., director of the RI Department of Transportation. "So, if you've stayed off the road up until now we certainly thank you for that." But. he said, the next few hours will get worse regarding visibility and road conditions, with whiteout conditions occurring already.
"So if you don't absolutely need to (drive) stay off the road," Alviti said.