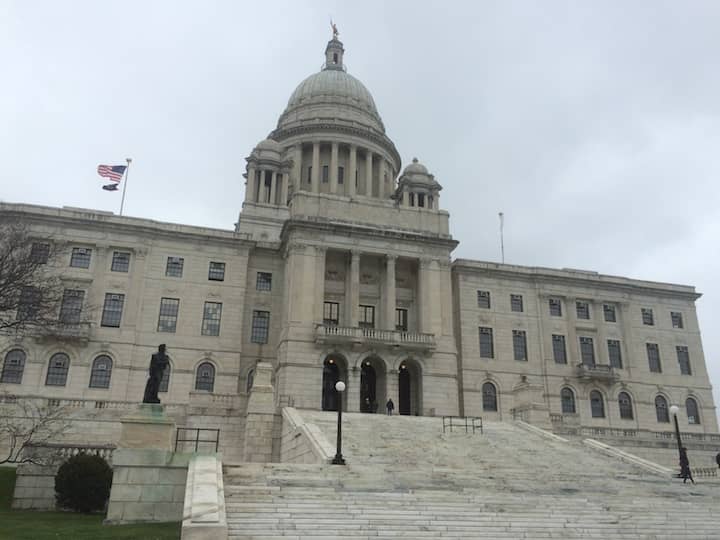 Editor's note: The following information was provided by the the Legislative Press and Public Information Bureau.
STATE HOUSE – With final votes in both chambers today, the General Assembly approved legislation sponsored by House Majority Leader K. Joseph Shekarchi and Senate Majority Leader Michael J. McCaffrey to speed up the regulatory process for developments and subdivisions.
"One of the most frequent criticisms I hear from the business community is about the heavy regulatory burden, and that it takes a long time to get approval when they have to seek permission from state or local government. This legislation provides a reasonable timeframe that will help builders get on with their work, building homes and other projects for Rhode Islanders, and creating construction jobs," said Leader Shekarchi (D-Dist. 23, Warwick).
Said Leader McCaffrey (D-Dist. 29, Warwick), "This bill targets needless waiting – like limiting how long it takes to simply verify that an application is complete, or how long it should take to record a decision or notify a developer when a decision has been made. It streamlines the process, but it maintains the time that boards need to fully examine and vet proposals. This will maintain and strengthen the integrity of the local planning process, while making Rhode Island more inviting to business investment and job creation."
The legislation (2017-H 5475A, 2017-S 0481A) would reduce the time it takes for developers to get certifications, decision-making and recordings of decisions for major land development and major subdivision master and preliminary plans.
The bill would cut the time a municipality can take to certify a preliminary plan for a major development or subdivision as complete from 60 days to 25 days, and cuts from 14 days to 10 days the time the minimum time the town can have to certify a corrected plan as complete or incomplete.
It also cuts from 120 to 90 the number of days a municipality can take to approve or deny the application once it is complete.
Additionally, the bill requires that all written decisions of a local planning board be recorded in the land evidence records within 20 days. Current law allows 35 days.
The bill also requires that zoning board decisions be mailed to applicants and any objectors within one business day of recording.
The sponsors said the legislation is meant to maintain municipal boards' ability to conduct a thorough review of projects in their purview, but to speed up the process by requiring them to provide information about their decisions in a timely manner.
The legislation is cosponsored by Rep. Evan P. Shanley (D-Dist. 24, Warwick), Rep. David A. Bennett (D-Dist. 20. Warwick, Cranston), Rep. Raymond A. Hull (D-Dist. 6, Providence, North Providence), Rep. Charlene M. Lima (D-Dist. 14, Cranston, Providence) and Sen. Stephen R. Archambault (D-Dist. 22, Smithfield, North Providence, Johnston).