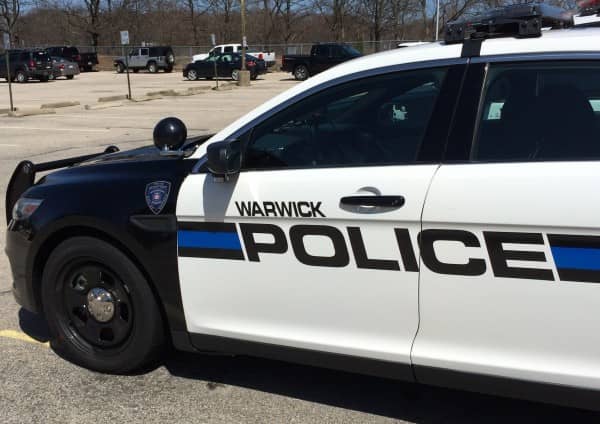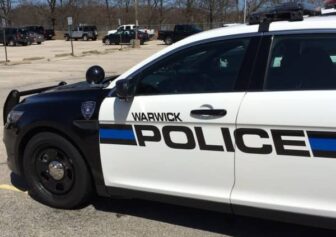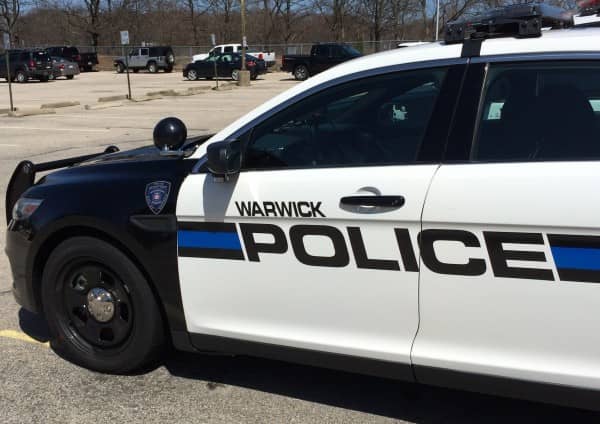 WARWICK, RI — Officer Charles Walker stopped a man walking a bicycle on Jefferson Boulevard Feb.1 at 5:42 a.m., arresting him on a warrant and charging him with meth possession.
Walker noticed the man, pushing a bicycle with a lot of packages attached to it, was not making eye contact, but began sorting through his packages. Walker  asked if he was all right, and the man said yes, but continued to avoid eye contact, according to the officer's report. He told Walker he was headed to Motel 6, and due to the reputation of the area, Walker asked for his name.  Walker identified the man as Warren  Bates, 47, of 20 Jefferson Blvd., Apt. 256, Warwick, RI.
Walker did a background check of Bates, learning that he was wanted for failing to appear in Third Division Superior Court or failing to appear on a prior drug possession charge. After learning that, Walker called Officer Connor Craig to assist. When he arrived, the two placed Bates in hand cuffs, and informed him he would be taken in on the warrant. Bates said he had missed the court date because he could not get a ride, according to the report.
Walker asked Bates if he was carrying anything illegal, and Bates said he had a methamphetamine pipe on him. Walker seized that and asked if there was anything else, and Bates told him he had meth in a zipper pocket on his left hand glove. Walker also located the substance inside a clear plastic bag and seized that, too, according to the report.
Walker also took the bike and Bate's bags attached to it, put it in the trunk of his cruiser, and transported Bates and his belongings to Warwick Police Headquarters, 99 Veterans Memorial Drive, where Walker charged Bates with Possession of a Schedule I-V substance,  methamphetamine. The meth was tested and confirmed as the illegal substance, about .8 grams.
Bates was arraigned on the  charge before Judicial Officer: Ippolito, Joseph P., Jr. in Third District Court, scheduled for a May 3 Court Screening, and released on $25,000 personal recognizance and $500 surety bail.