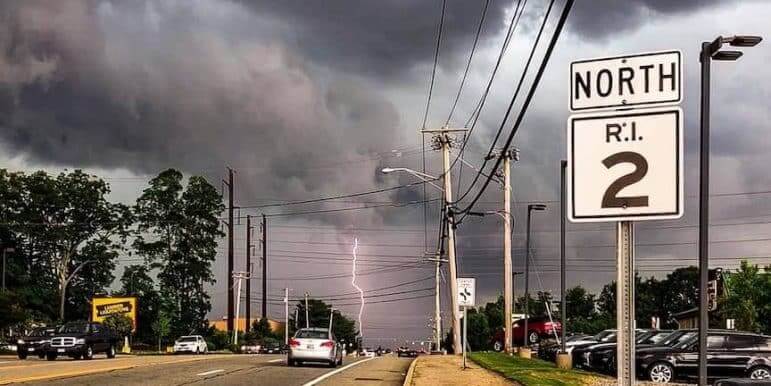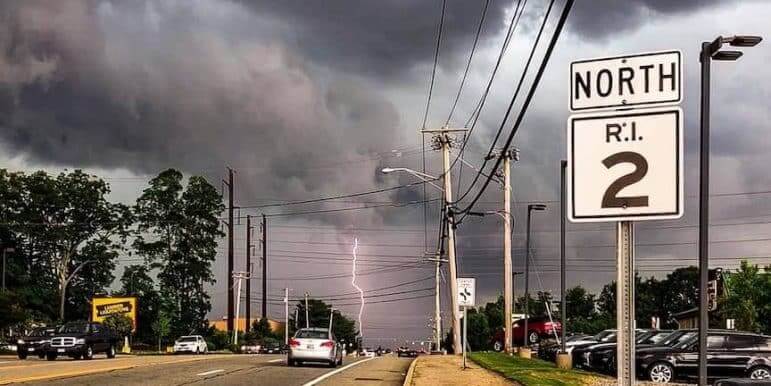 WARWICK, RI  — Brian Chevalier, self-described, "Social Mediarologist," WeatherinRI.com owner and weather junkie, knew Sunday's storm was headed to Warwick, and put himself in what he figured was the best spot to catch it on camera, on Bald Hill Road, calling his lightning strike shot, "A perfect example of being in the right place at the right time."
"I'm a weather fanatic and have always been fascinated with thunderstorms. The possibility of severe weather again Sunday had me on alert," Chevalier said.
As radar and satellite imagery indicated Warwick was in the crosshairs of the storm, Chevalier set out to capture a photo of the weather event, with his website audience in mind.
"My goal was to capture something in a location that was easily identifiable in Rhode Island so I could post it on my Weather In RI Facebook Page. The road sign for Route 2 in the foreground was the perfect composition and the rest of it was just luck," Chevalier said.
Minutes after he captured the lightning shot, winds picked up and,  "The rain came down harder than I've ever witnessed in person. Hail 3/4" in diameter followed shortly thereafter."