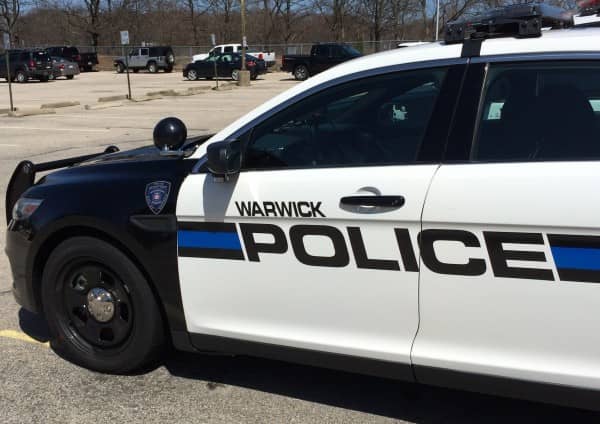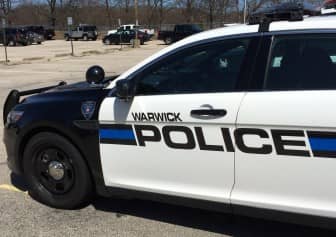 Warwick, RI — A Westerly woman faces larceny and felony credit fraud charges after she swiped a woman's forgotten purse and phone at Five Below at Cowesett Corners Shopping Center then spent $457 at Kentucky Fried Chicken and Lowes using a stolen credit card before the victim's phone tracking app pinpointed the thief at her home Dec. 21.
Officer Kevin McGuire was patrolling in the Christmas Tree Shop parking lot at 4:33 p.m. when a woman approached to report she had left her pink purse, with her iPhone inside, in a carriage about 30 minutes beforehand, but returned to find it missing, McGuire reported.
As McGuire checked inside the store for witnesses, the victim's husband arrived, tracking his wife's IPhone on his own phone. He watched as his wife's phone crossed Rte. 2 then enter the Lowe's parking lot, then began traveling on Rte. 95 south, according to the report.
The woman contacted her credit card company, which informed her someone had used her credit card to purchase $27 in food from Kentucky Fried Chicken, then purchased $430 in merchandise at Lowes.
McGuire visited both stores, finding a receipt in the victim's name in the register at KFC, and video footage of the thief's purchases at Lowe's. McGuire reported the woman using the victim's card was heavy-set, wearing a blue, hooded sweatshirt. The woman had her hood up, so the officer could not get a view of her face. She bought two electronic door locks and two porch swings.
Westerly Police contacted McGuire later that day to inform him that the victim had called them to report the victim had tracked her phone to an address in the town. The officers arrived at the address, 33 Fieldstone way, and knocking on the door, getting no answer. Inside a car parked at the house, however, they saw the stolen purse lying in plain sight on the seat.
The Westerly officers towed the vehicle to Westerly Police Headquarters at 60 Airport Road and were contacted by the vehicle's owner shortly after. The woman, identified as Cassandra Lang, 44, of 33 Fieldstone Way, Westerly, came to the police station and admitted to the thefts. Westerly police charged her with receiving stolen goods.
McGuire and Officer Jeffrey Taranto picked up Lang at the Westerly Police station, then transported her to Warwick Police Headquarters at 99 Veterans Memorial Drive. Lang told the officer's she'd found the purse left in a shopping cart at Five Below, then found a credit card inside, which she used to make the purchases at KFC and Lowes.
The officers charged her with one count of larceny less than $1,500 and one count of fraudulent use of credit cards, a felony. She is scheduled for an arraignment in Fourth District Court Jan. 15 on the receiving stolen goods charge, and for a screening in Third District Court Feb. 1 for the larceny and credit fraud charges.