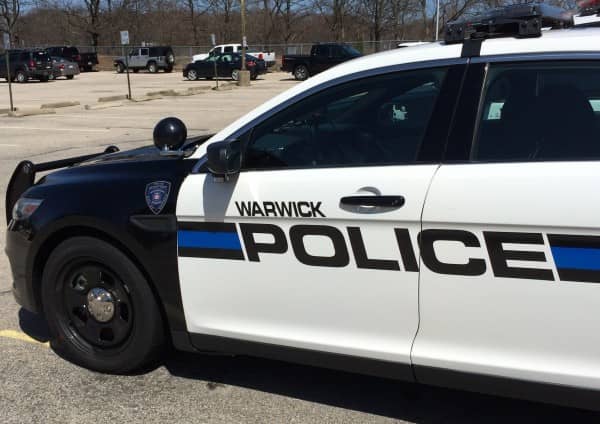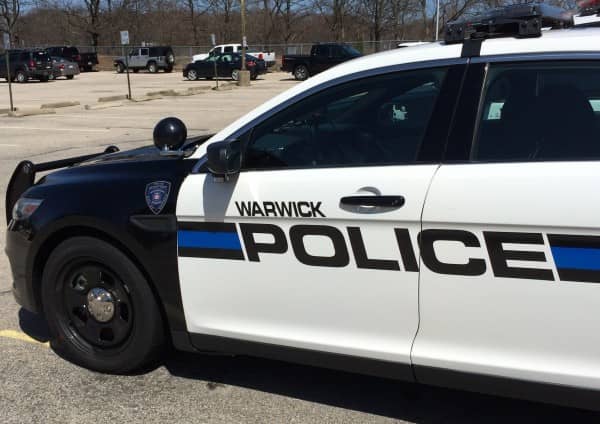 WARWICK, RI — Warwick Police were called to Walmart at 650 Bald Hill Road Aug. 23 at 5:36 p.m. for a report of a theft in progress, catching the alleged thief after he dropped a towing kit and light bar worth a total of $114.81 in the lot as he fled the store.
According to Officer Sara Goes' report Walmart's asset protection employee followed the man out of the store as he carried the items, valued at $34.93 for the towing security hitch kit, and $79.88 for the LED vehicle light bar, calling for the man to stop.
The man dropped the items and attempted to get in to a Jeep driven by the man he'd entered the store with, who refused to open the door to his friend as the Walmart employee attempted to stop him. The alleged shoplifter left on foot headed toward the Toys R Us building.
According to the report, the man in the Jeep asked what had happened and appeared surprised that his friend had stolen from the store.
Goes found the man, wearing a black T-shirt, black sweat pants and white basketball shoes, when she arrived as he was standing on the sidewalk on East Avenue. She parked at the Toys R Us and got out of her cruiser, approaching the man, who began to quickly walk away. She called to him to stop, and he did, allowing her to catch up to him, according to the officer's report.
The man, identified as Justin Vecchiarino, 22, of 21 E. George St., Apt. 1, Providence, RI, told Goes he had bought a light bulb at the store but taken two other items, which he wasn't able to identify, out of the store without paying. He said he had left them in the lot outside the store, according to the report.
She detained him, placing him in handcuffs, and transported him back to the Walmart for the asset protection employee to identify, which he did.
The asset protection employee told Goes that Vecchiarino and another, older, shorter man had entered the store together and gone to the lighting department, where Vecchiarino bought a small light, then the two proceeded to the auto department, where Vecchiarino picked up the hitch and light bar. After that, the older man had left.
Vecchiarino  returned the light, then also attempted to "return" the hitch and LED, which the clerk refused, since he didn't have a reciept. Vecchiarino told the clerk he would find the receipt and left the store with the unpaid items, according to the report.
Goes transported Vecchiarino to Warwick Police Headquarters, 99 Veterans Memorial Drive, where she charged him with one count of shoplifting, first offense, and issued an Oct. 20 date in Third District Court to answer the charge.