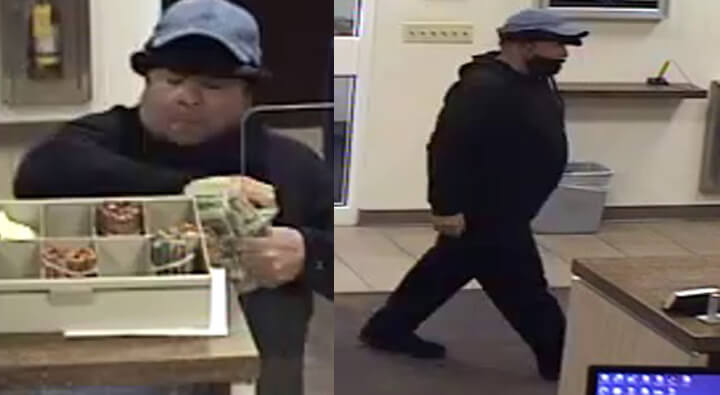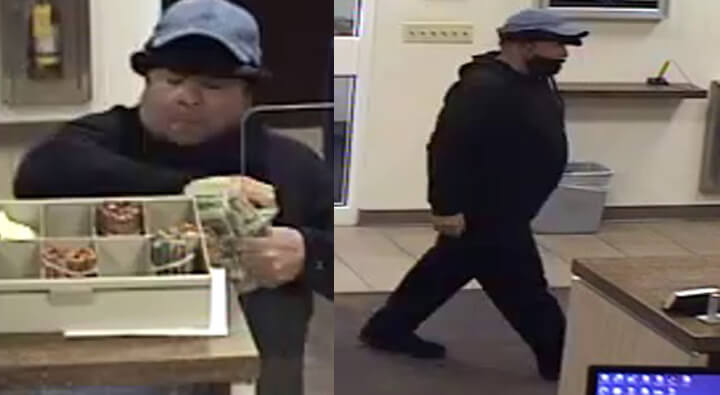 WARWICK, RI — Warwick Police are asking the public's help locating a man who robbed the Harbor One Bank at 3830 Post Road at 8:30 a.m.
Warwick Police received the report of the robbery from one of two employees working at the time. The caller and another employee had secured themselves in the vault after providing an undisclosed amount of cash to the robber. There were no customers in the bank at this time, police report.
When officers arrived, it was not clear if the suspect was still in the bank, since the employees in the vault could not confirm the man had left. Police made entry and confirmed the robber was no longer in the bank and that the scene was safe, after which time the two employees exited the vault, police reported.
According to the employees, the man entered the bank and passed a note demanding cash. He did not say anything, nor was a weapon displayed. One of the employees provided the suspect with the cash at which time the two employees retreated to the vault, fearing for their own safety.
The robber was described as a heavy-set white or light-skinned Hispanic male, approximately 5'7"-5'8" tall, wearing a black hooded sweatshirt, a cap on his head, and a face covering.
Anyone who may have witnessed anything this morning in the area of the bank or who may have any other information is encouraged to call the Warwick Police Detective Division at (401)468-4233.