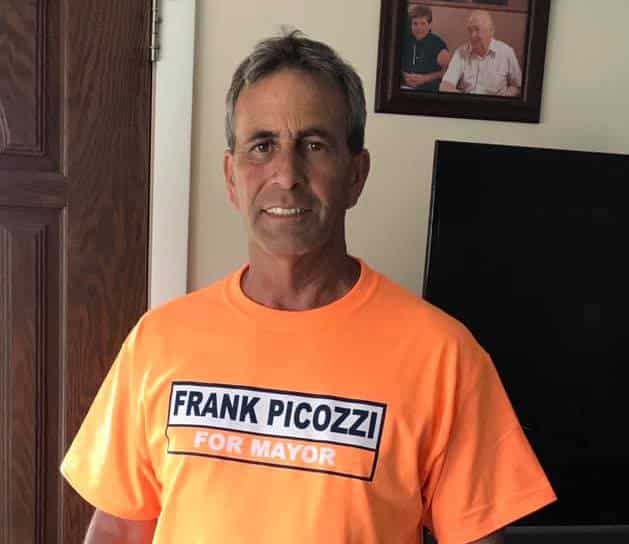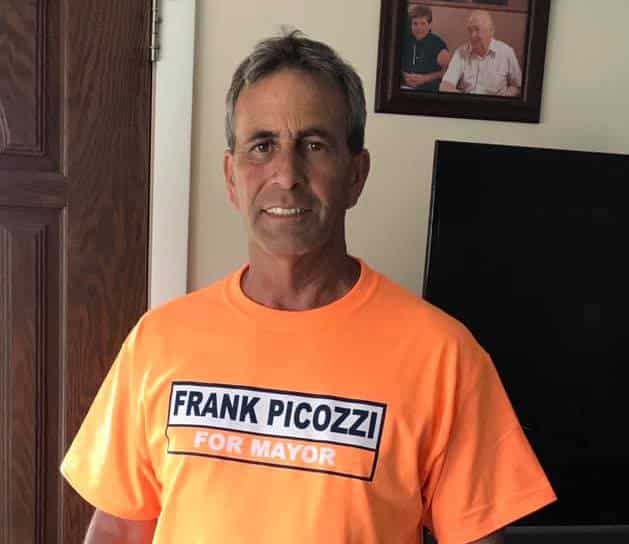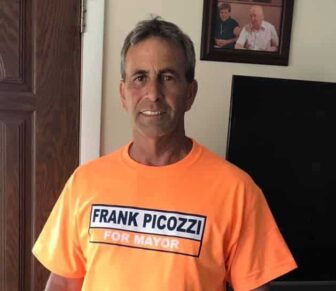 WARWICK, RI — With unofficial votes tallied, Warwick  has voted Independent Frank Picozzi its mayor, denying a second full term to Democrat Mayor Joseph J. Solomon, delivered wins to City Council Democrats, backed Jim Langevin for Congress and Joe Biden as president.
There remain an undetermined number of mail-in ballots, in 27 locked boxes from each polling place, at the Warwick Board of Canvassers, waiting for the RI Board of Elections to pick up and count, to be added to the final, official numbers.
By 4 a.m. Wednesday, the Electoral College remained a tossup for the Presidential candidates with Biden's 225 electoral votes to President Donald J. Trump's 213, though RI's four electoral votes were safely in Biden's camp. Biden won 24,722 votes to Trump's 19,061 in Warwick, and 285,425 for Biden to 189,544 for Trump Rhode Island – wide.
As is normal in presidential elections, throughout American history, the final call on the presidency remains days in the future.
Langevin wins new term in Congress
Incumbent Democrat Langevin, a Warwick native, won the District 2 Congressional race, with 140,023 votes to challenger Republican Robert Lancia's 102,729 votes. Langevin also led in Warwick, with 25,156 to challenger Republican Robert Lancia's 18,181 votes.

School bond gets green light
The city approved a $56 million school repair bond 30,915 to 10,758.
About $26.8 million will be designated for installing new heating and air conditioning systems for all elementary schools. Another $13.7 million will be used for windows and door replacements at all elementary schools, Warwick Vets Middle School, Winman Middle School, and Drum Rock.
Democrats win City Council races
It was a good night for Warwick Democrats vying for City Council seats, according to unofficial results:
Ward 9 City Council
Ward 9  Democrat candidate Vincent J. Gebhart took the night with 2,412 votes. Republican Armand Lusi had the next highest total votes at 1,961:
Candidate
Total votes
Pct
Vincent J. Gebhart 

(DEM)

2412
41.6%
Armand T. Lusi 

(REP)

1961
33.8%
Aaron O. Mackisey 

(Ind)

934
16.1%
Sean H. Henry 

(Ind)

489
8.4%
WRITE-IN
8
0.1%
Ward 6 City Council
Incumbent Ward 6 Democrat City Councilor Donna Travis bested Republican challenger Thomas R. Trudell, 2,575 to 1,969.
Ward 3 City Council
Incumbent Ward 3 Democrat City Councilor Timothy Howe defended his seat on the council with 2,264 votes to John M. Falkowski's 1,716.
Ward 1 City Council
Former City Councilor Democrat William Foley defeated Republican Scott E. Phillips at 3,046 to 2,303.
RI Senate
RI Senate Dist. 29 incumbent Michael McCaffery  bested Republican Jean Trafford, 9,347 to 4,914.
RI Senate Dist. 30 contender Jeannie Calkin won 10,234 votes with 853 write-in ballots cast against her.
RI Senate Dist. 31 democrat Kendra Anderson bested Republican Scott Zamarano, 7,888 to 6,667.

RI House
RI House Dist. 21 Democrat Camille Vella-Wilkinson won against Ronald A. Loparto, 3,981 to 2,738.
RI House Dist. 19 Democrat Rep. Joseph McNamara won against Independent Patrick Maloney Jr. with 4,760 votes to 2,803 state-wide. In Warwick, McNamara won 4,341 votes to Maloney's 2,646.
RI House Dist. 22 Democrat Rep. Joseph J. Solomon, Jr. won against independent Gerald Carbone,  with 3,418 votes to Carbone's 3,139 votes.