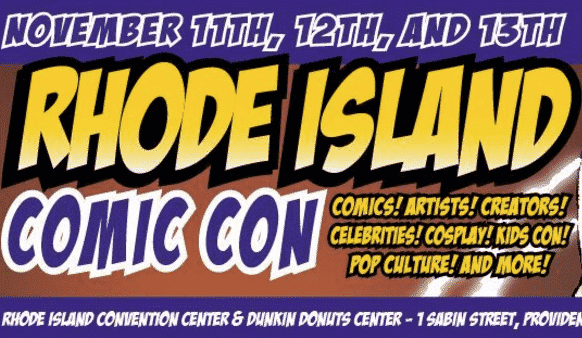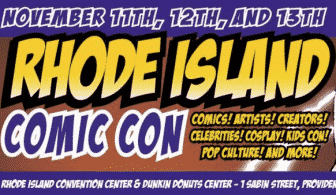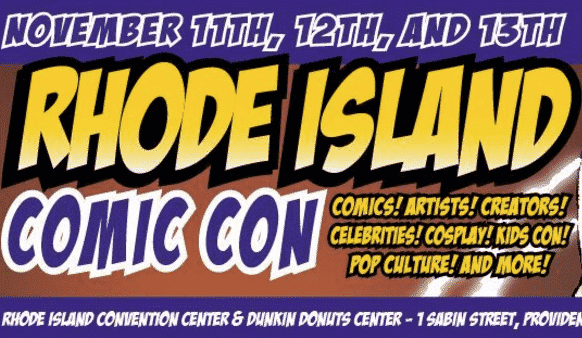 PROVIDENCE, RI — RI ComicCon is a big event, with a lot going on spread between two buildings in downtown Providence, 1 Sabin St., this weekend, running through Sunday — we've collected some of the most important information: events, celebrity locations, maps and a vendor list — and a few tips:
Saturday is sold out, but tickets are still available for Sunday.
Saturday: 10AM – 7PM
Sunday: 10AM – 5PM
Twitter: @RIComicCon
Instagram: @RIComicCon
Facebook: RhodeIslandComicCon
The sky bridge leading between the Dunkin Donuts Center and the RI Convention Center is ONE WAY this year.

The bridge only allows traffic passing from the Dunkin Center TO the Convention Center.

Plan your visit accordingly.
To get back to to the Dunkin Center from the Convention Center,

you must take the stairs/escalators to the first floor, exit the building and turn right

, following the sidewalk back to the Dunkin Donuts Center.
The VIP Lounge is located on the 5th Level of the Rhode Island Convention Center next to Room 557.
VIP entrance is located at the left side Of the Dunkin Donuts Center closest to the Hilton hotel
UPDATE: Be sure if bringing a bat for Jeffrey Dean Morgan to sign to come early Saturday as he is only accepting bat drop offs until 2:30 p.m. and signing bats once in the small lobby of the Dunkin' Donuts Center; the bats will be brought back to the bat drop off for pick up at the end of the day.No bats with real barbed wire will be accepted for signing.BAT SIGNING IS CASH ONLY There are ATMs located throughout the Dunkin' Donuts Center and Rhode Island Convention Center.
If you have a pre order autograph be sure to bring your barcoded receipt to the autograph booth for a redemption ticket as the celebrities that will be located on the DD floor will not take cash at their tables and you will need the auto  ticket to redeem.
RI ComicCon Maps (Click the download link to view offline) ri-comic-con-2016-maps

RI ComicCon Events (Click the download link to view offline) event-schedule

RI ComicCon Celebrity Locations (Click the download link to view offline) celebrity-locations-sheet

RI ComicCon Vendor Locator List (Click the download link to view offline) vendors-sheet-ri-comic-con