Born to Rise Women's Story Festival and book launch
June 11 @ 3:00 pm

-

7:30 pm

$40.00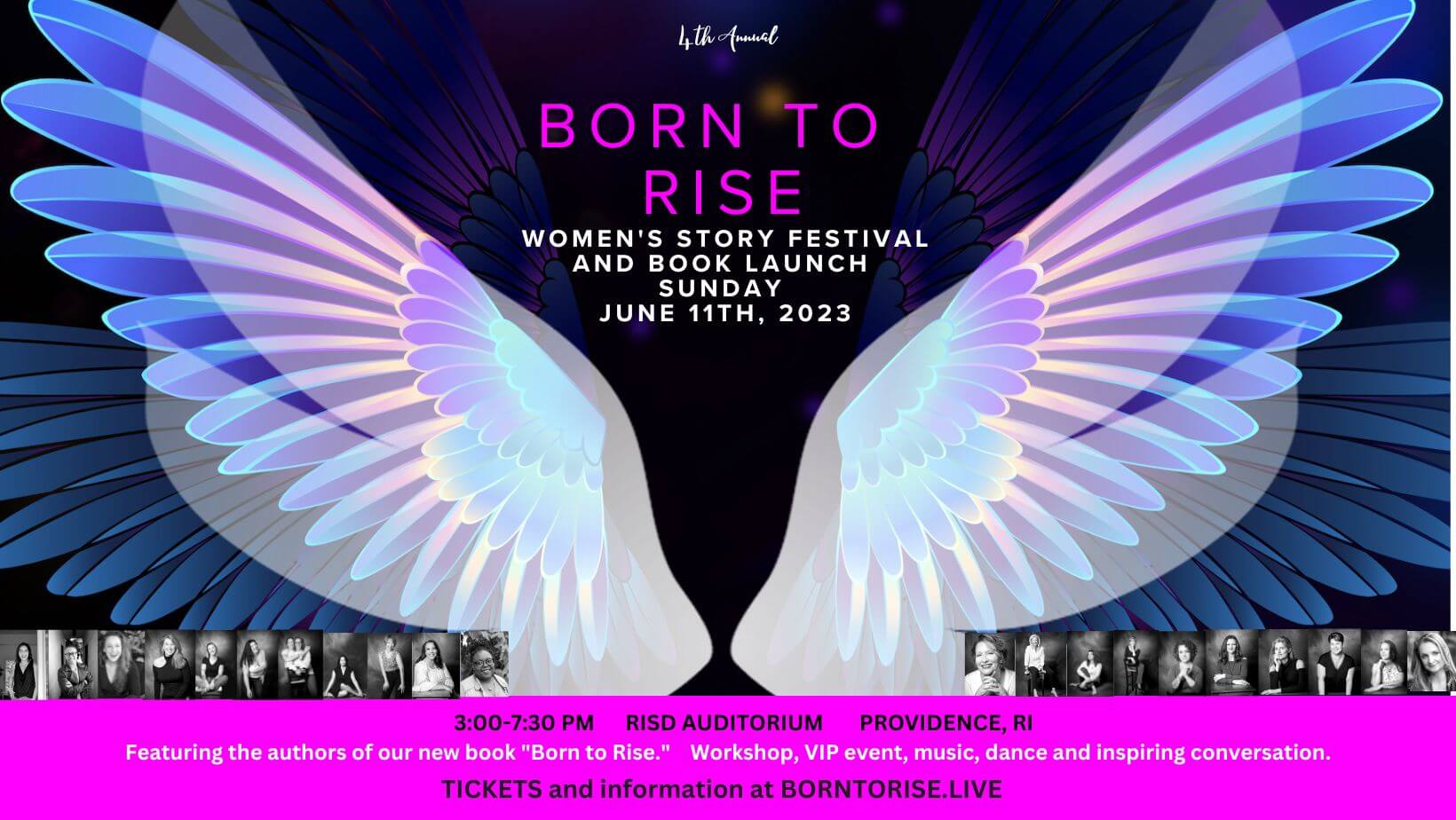 Born To Rise™ is excited to announce the 2023 Women's Story Festival and Book Launch on Sunday, June 11th at the RISD Auditorium in Providence, RI from 3:00-7:30 PM.
The 2023 Women's Story Festival will feature the authors from the newly released Born To Rise™ anthology. Guests will be entertained and inspired with dance, music, and powerful stories of rising. It is the mission of Born To Rise™ to bridge divides, build compassion and empathy and allow guests to understand each other through shared stories. Guests will leave the festival with new ideas, inspiration, and keys to unlocking their rising.
In the spirit of giving back, Born To Rise™ is making the festival a charity event. A portion of the proceeds will be donated to three charities, the Gloria Gemma Breast Cancer Foundation, The American Foundation for Suicide Prevention, and the Women's Resource Center. A collection box for Amenity Aid will also be available for donating feminine products.
Born To Rise™ is inviting all genders to join the community and find out what it means to truly rise together. The 2023 Women's Story Festival and book launch is the perfect opportunity to be inspired, connect with other women, and join the movement.