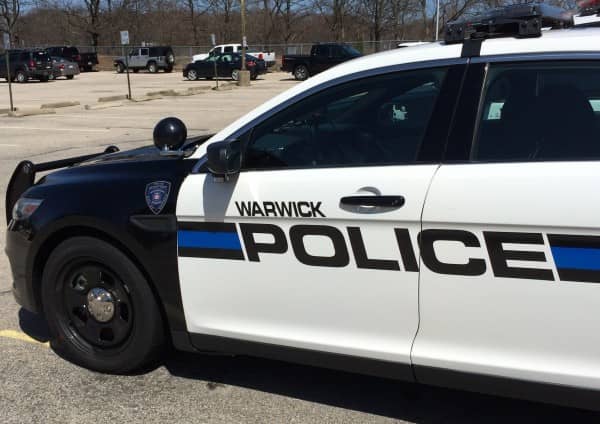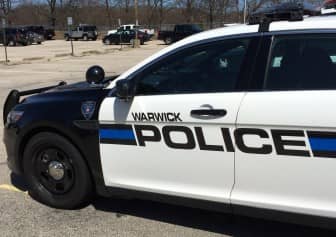 WARWICK, R.I. — Warwick Police were called to Tollgate Commons Apartments at 479 Providence St. Nov. 10 at 9:27 p.m. for a report of a driver in a blue Honda Pilot who had struck the curb, then a fire hydrant, sending it 200 ft. into a nearby parking lot, ultimately arresting the driver on a DUI charge.
Officer Steven Moretti arrived at the address to find the Honda on the sidewalk with the right front passenger tire blown out and heavy damage to the right front passenger bumper.The officer also noted both of the cars airbags had been deployed.
Moretti spoke with the driver, later identified as Sondra Bedard, 38, of 13 Oakland Dr., West Warwick. Bedard said she'd been leaving Agave's Restaurant on 444 Quaker Ln, where she'd had four glasses of wine, when she looked down to grab something in her car.
While distracted, Bedard said she swerved her Honda to the right, struck the curb, mounted it, then struck a fire hydrant before coming to a stop in front of the apartment complex. Moretti saw the hydrant about 200 feet from its original spot, resting the complex's parking lot.
Moretti noted that Bedard's breath smelled strongly of alcohol, and that her eyes were bloodshot.
A witness to the crash told Moretti she was driving behind Bedard when she saw her vehicle swerve to the right, then strike the curb. After the crash, the witness approached the SUV and checked on the driver, Bedard, who was alone in the vehicle.
Moretti asked Bedard to perform sobriety tests, which she agreed to do.
During the tests, Bedard demonstrated a lack of smooth pursuit in her vision, missed heel to toe cadence during a walk and turn test, during which she also had to be guided away from walking into traffic, and could not balance safely on one foot during a one-leg stand.
Given Bedard's performance on the test, Moretti reported, he determined she was not fit to operate a vehicle. He arrested her on suspicion of driving under the influence of alcohol. At Warwick Police Headquarters, Bedard refused to submit to a breath test of her blood alcohol level.
Moretti charged Bedard with DUI, blood alcohol unknown, with a Third District Court Date of Dec. 6. He also issued her violations for refusing to submit to the chemical test, and for lane violations.
Bedard was was released to her husband.