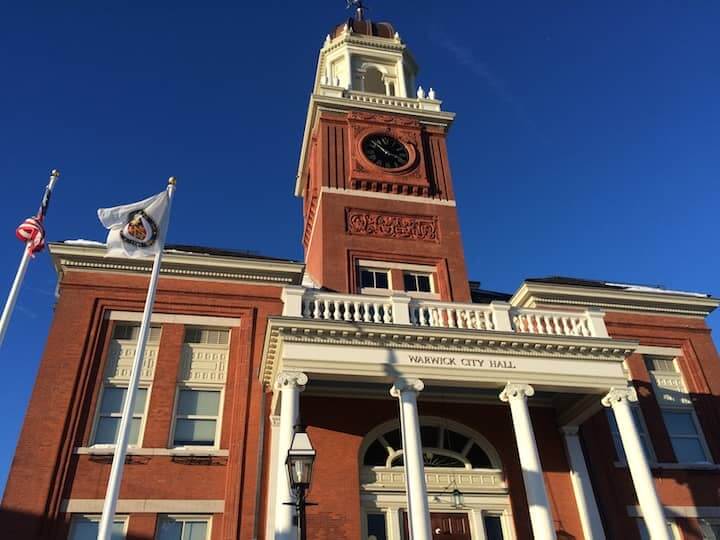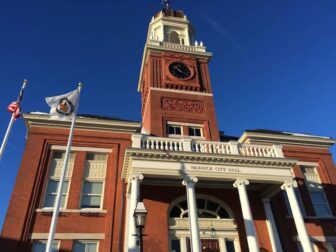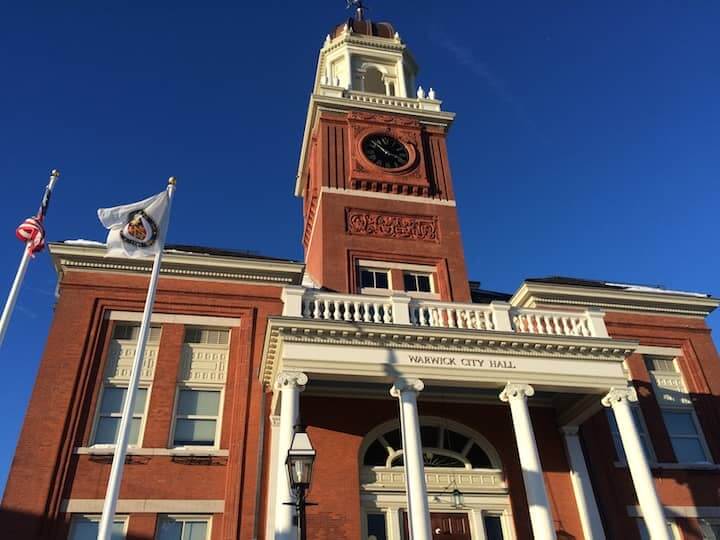 WARWICK, RI  — The City Council granted first passage to resolutions amending zoning for a Greenwich Avenue parcel owned by the Carpionato Group Monday night allowing residential buildings up to 65 ft and office buildings up to 75 ft.
Previously, residential buildings would have been limited to 35 ft. and office buildings limited to 65 ft. at lots 10 and 13 on assessor's plat 257, along Greenwich Avenue.
The Council also approved switching the zoning on the parcel from A-7 high density residential use, (comprising not more than one single-family dwelling unit per lot area measuring a minimum of 7,000 sq. ft.) to Office with a PDR (planned district residential) overlay.
The changes were made at the request of Bellecastle Realty, Inc., owned by the Carpionato family, which also owns the Carpionato Group.
The property on Greenwich Avenue will be the site of a state of the art medical services facility which will comprise a total of 100,000 square feet.
Last August, Mayor Joseph J. Solomon joined officials of the Carpionato Group and Ortho Rhode Island to announce plans for a new building for the orthopedics group near the Crowne Plaza Hotel. Construction will cost between $30 and $40 million with work set to begin next year and for completion by the end of 2020 or 2021.
According to the Carpionato Group, the three-story, 60,000-square-foot building is the first phase of a project that eventually will include a 40,000-square-foot addition "to accommodate additional medical office uses." Building the first phase will involve 125 construction jobs, the company said.
With several locations around the region and affiliations with major hospitals, Ortho Rhode Island offers outpatient surgery, physical therapy, pain management, joint replacement and other services.
"As we continue to identify opportunities to invest in New England, the creation of a bio-medical campus in Warwick that creates good paying permanent jobs is smart economic development that benefits the city and our state," the late Alfred Carpionato, chairman and CEO of Carpionato Group, wrote in a press release earlier this year. "We believe the synergies created by Ortho Rhode Island and BD on this site will be a catalyst for further bio-medical uses, which we are currently exploring."
According to attorney Joe Shekarchi, who spoke on behalf of the Carpionato Group, the tax revenue generated for the city will be $900,000 annually.
The planning board gave their approval for the changes at their Aug. 8 meeting.
"The planning department was very supportive not only of this development, but the idea of cleaning up decades worth of zoning ordinances," said Planning Director William DePasquale, noting Warwick is undergoing dramatic economic challenges.
"We need to reinvent ourselves," DePasquale added. Zone Change Map

The council also approved a change in variance to support small business. The amendment pertains to home-based businesses:
"Home occupations customarily conducted entirely within a dwelling and/or garage including but not limited to custom dressmaking, screen print, tailoring, fabric sewing, foster family care of not more than four children, or office in which goods, wares or merchandise are not commercially created or repaired, are permitted in all residence districts provided that any such home occupation:
Shall be operated entirely within a dwelling unit and/or garage.
It must be carried on by a resident of the structure as either a sole proprietorship or a corporation that is wholly owned by the residents of the structure, or a partnership where all partners are residents of the structure.
The council delayed discussion on a supplemental appropriation of $6.6 million requested by the school department. According to the Council's resolution, the City Council has already increased the local funding amount for the school department for the 2019 fiscal year by $1.5 million.
The City Council had previously increased the local funding amount for the school department in the 2018 fiscal year budget by $3 Million, which remained funded for the 2019 fiscal year. Solomon has proposed that the City would pay the debt service of the School Department, which is $1,150,000 in principal payments and $600,000 in interest payments annually for a total of $1.75 Million, all of which would bring the increase in local funding paid directly to the School Department or paid on behalf of the School Department over the past 2 fiscal years to $6.25 Million. PCO-23-18 Zone Change