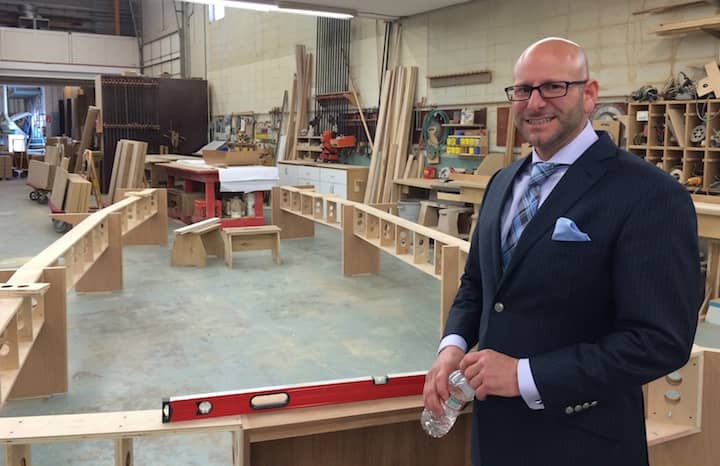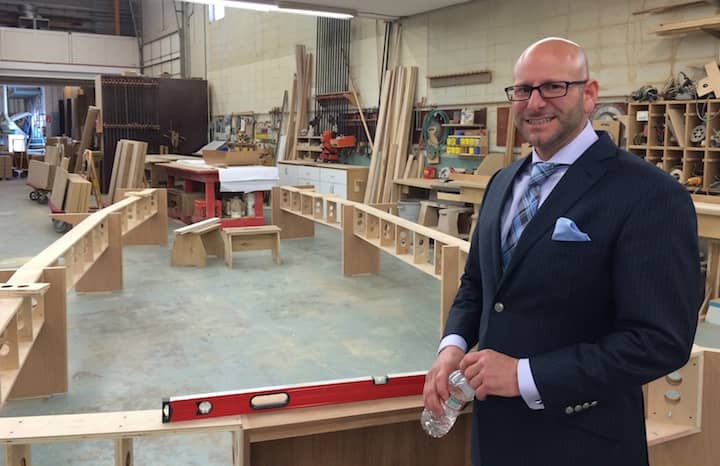 Warwick, RI – Mayor Scott Avedisian, SBA RI District Office Director Mark Hayward, and Lauren Slocum, Central Rhode Island Chamber of Commerce president visited Frank Shatz & Company, a 2013 SBA loan recipient, Wednesday morning during National Small Business week.
The four, along with Karen Jedson, Warwick's director of Tourism and Development, discussed the SBA's theme this year, "SBA: Dream Big, Start Small," meeting at Shatz & Company Architectural Woodworking at 61 Dewey Ave. with owner Randy Shatz.
Frank Shatz founded the company in 1959 with the assistance of one employee and began fabricating retail store fixtures. Today, Frank Shatz & Co. are custom fabricators of wood and laminate cabinetry and architectural woodwork for the residential, corporate, health care, financial, hospitality, institutional, food service, and retail markets.
Shatz & Company was among 46 Warwick companies with SBA loans in FY13, which the younger Shatz said the company used to purchase software and equipment.
"It allowed us to put new people to work," Shatz said.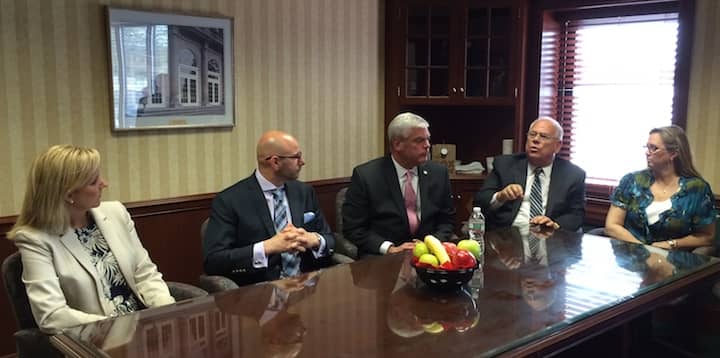 Warwick ranked second in FY14 in the state for number of SBA loans with 56 totaling $9.5 million. For FY15, Warwick currently ranks third with 15 loans for $2.5 million.
Those rankings, said Hayward, show that Warwick is very proactive when it comes to encouraging people to start small businesses.
"Small businesses are the heart of our communities and a vital part of our local and statewide economy," Avedisian said. "I am pleased to join Mark and Lauren to celebrate the success of this company and the growth and success of numerous small businesses here in Warwick. Going forward, we will continue to foster the good working relationship among the City, the Chamber, and the SBA in order to help local companies realize additional success, expansion, and job creation."